Lyn For Mac - 62 User Reviews 2.0.11
Description
Lyn for macOS is a lightweight, and fast media browser and viewer for designed for Photographers, Graphic Artists and Web Designers.
Featuring an extremely versatile and aesthetically pleasing interface, Lyn delivers an easy to use geotagging technology, image editing and a complete solution for sharing your photographs.
Lyn natively supports all popular image formats from standard formats to HDR and RAW plus any other image format supported by macOS. It also integrates a movie player to watch camera recordings and a simple PDF viewer.
Sep 04, 2010 Operating Systems Mac OS X 10.4 PPC, Mac OS X 10.5 PPC, Mac OS X 10.5.6 Intel, Mac OS X 10.4 Server, Mac OS X 10.5, Mac OS X 10.5 Intel, Mac OS X 10.6 Intel. IDM Members' meetings for 2021 will be held from 12h45 to 14h30.A zoom link or venue to be sent out before the time. Wednesday 10 February; Wednesday 5 May; Wednesday 4 August.
The new editing inspector gives you everything to turn your shots into great photos. Adjust exposure, color temperature, brightness, contrast or reveal image details with highlight and shadow. You change the individual curves and levels, or you can alter colors selectively. You can experiment and convert your color photos to black and white, try a classic sepia tone or add a vignette border or film grain.
Features:
Progressive display, on single- or multiple-monitor configurations, of images of virtually any size.
Multi-threading to take advantage of multicore CPUs.
Display color-corrected images and soft-proofing function.
Compatible with High Dynamic-Range images like TIFF float as well as Radiance and OpenEXR.
Common metadata parser: EXIF, Camera's makernote, GPS, GeoTIFF, IPCT.
Image navigation with Apple Remote Control or Magic Trackpad.
User-switchable thumbnails cache.
Filtering by tags and metadata.
Fullscreen and slideshow with music.
Full IPTC editing with user-defined presets.
Batch operations: convert and rename.
User-defined places.
Non-destructive editing.
Editing inspector with filters and effects: temperature and tint, exposure, brightness, contrast, highlight, and shadow. Black and white, sepia tone, and vignette.
Easily browse your iPhoto, Aperture, and Lightroom libraries!
Facebook, Flickr, Dropbox, SmugMug, 500px, and Picasa Web Albums sharing!
Maps layout: geotag your photographs and edit locations with a simple drag and drop.
Integrated QuickTime video player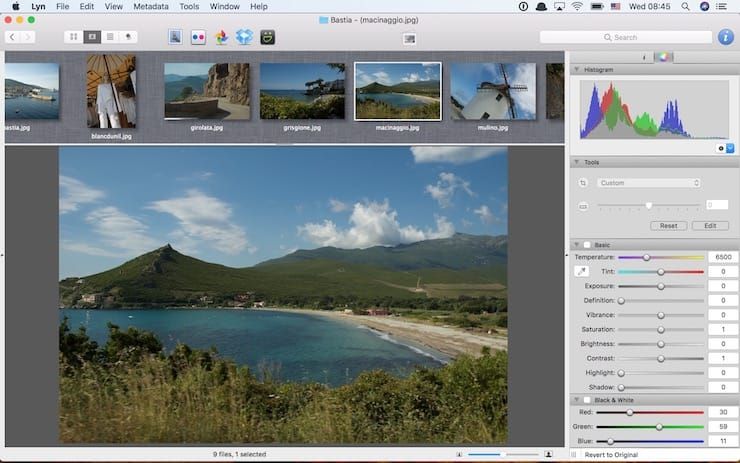 What's New Version 2.0.11
Added a check box in View Options to display the date under the thumbnails.
Fixed an issue with rendering of floating-point images.
Cosmetic fixes.
Screenshots
Lyn For Mac - 62 User Reviews 2.0.11 Reviews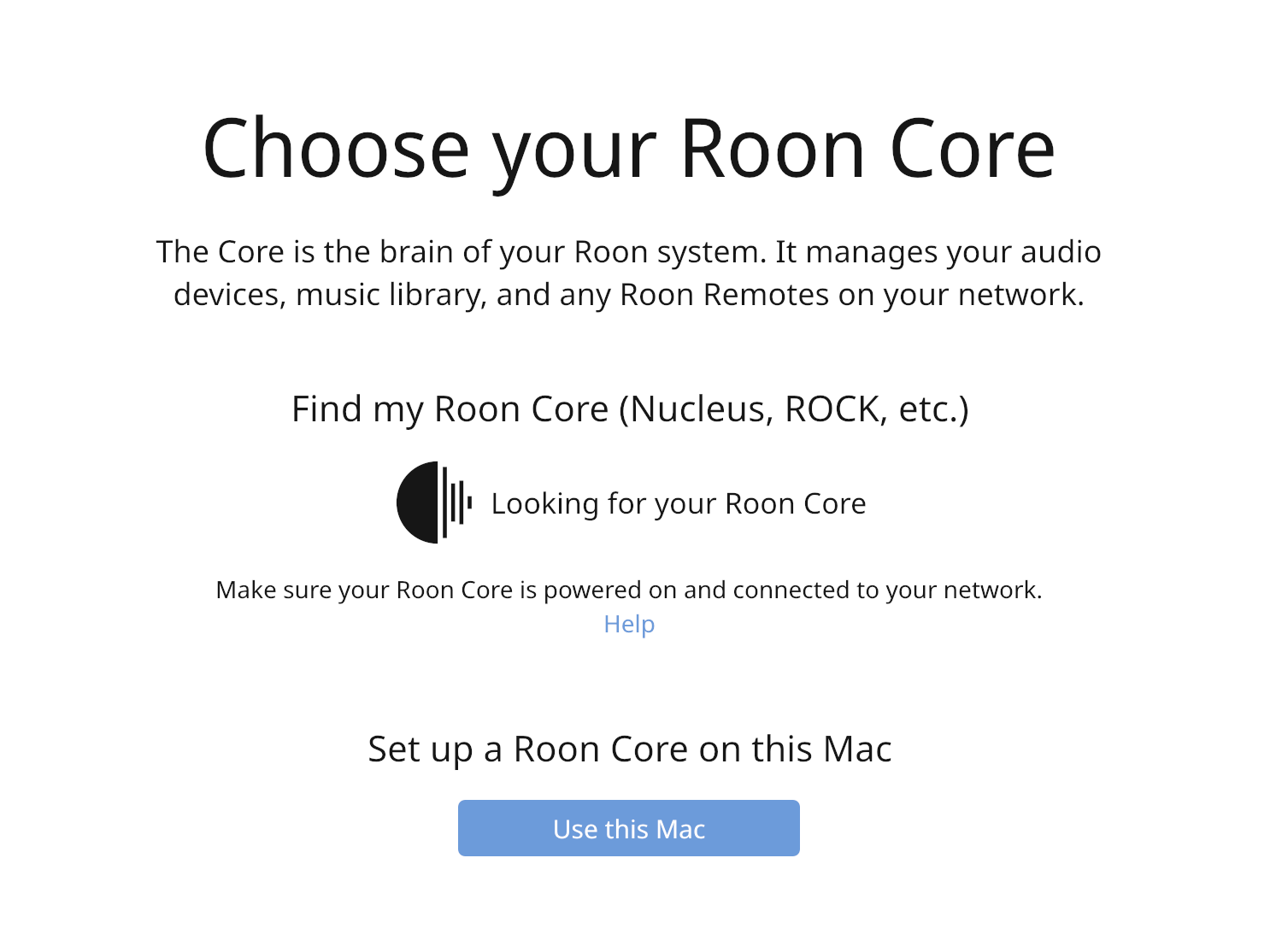 Lyn For Mac - 62 User Reviews 2.0.11 Consumer Reports
2ping (4.5-1)

Ping utility to determine directional packet loss

3270-common (4.0ga14-1)

Common files for IBM 3270 emulators and pr3287

389-ds (1.4.4.17-1)

389 Directory Server suite - metapackage

389-ds-base (1.4.4.17-1+b1)

389 Directory Server suite - server

4g8 (1.0-3.3)

Packet Capture and Interception for Switched Networks

6tunnel (1:0.13-2)

TCP proxy for non-IPv6 applications

abisip-find (1.6.1+dfsg1-4)

Command line utility to find ip.access compatible BTS

adns-tools (1.6.0-2)

Asynchronous-capable DNS client utilities

adv-17v35x-dkms (5.0.6.0-1)

dkms driver sources for Advantech PCI/PCIe ACOM Series adapters

agent-transfer (0.43-3.1)

copy a secret key from GnuPG's gpg-agent to OpenSSH's ssh-agent

aggregate (1.6-7+b1)

ipv4 cidr prefix aggregator

ahcpd (0.53-3)

Ad-Hoc Configuration Protocol

aircrack-ng (1:1.6+git20210130.91820bc-2)

wireless WEP/WPA cracking utilities

airgraph-ng (1:1.6+git20210130.91820bc-2)

Tool to graph txt files created by aircrack-ng

airport-utils (2-8)

configuration and management utilities for Apple AirPort base stations

akonadi-server (4:21.08.1-1+b1)

Akonadi PIM storage service

alevtd (3.107-1)

HTTP daemon for teletext pages

alfred (2021.4-1)

Almighty Lightweight Fact Remote Exchange Daemon

amfora (1.8.0-2)

Fancy terminal browser for the Gemini protocol

amispammer (3.3-2.1)

Powerful Mail Server checker on blacklists

amqp-specs (1-0r0-3.1)

specs for the Advanced Message Queuing Protocol (AMQP)

amqp-tools (0.10.0-1)

Command-line utilities for interacting with AMQP servers

amtterm (1.4-3)

Serial-over-lan (sol) client for Intel AMT, console version

amule (1:2.3.3-2)

client for the eD2k and Kad networks, like eMule

amule-common (1:2.3.3-2)

common files for the rest of aMule packages

amule-daemon (1:2.3.3-2)

non-graphic version of aMule, a client for the eD2k and Kad networks

amule-gnome-support (1:2.3.3-2)

ed2k links handling support for GNOME web browsers

amule-utils (1:2.3.3-2)

utilities for aMule (command-line version)

amule-utils-gui (1:2.3.3-2)

graphic utilities for aMule

anope (2.0.9-1)

IRC Services designed for flexibility and ease of use

anytun (0.3.8-1)

secure anycast tunneling protocol

ap-utils (1.5-5)

Access Point SNMP Utils for Linux

ap51-flash (2019.0.1-3)

firmware flasher for ethernet connected routers and access points

apf-firewall (9.7+rev1-6)

easy iptables based firewall system

apt-cacher (1.7.23)

Caching proxy server for Debian/Ubuntu/Devuan software repositories

apt-cacher-ng (3.7.3-1)

caching proxy server for software repositories

apt-mirror (0.5.4-1)

APT sources mirroring tool

arc-gui-clients (0.4.6-7+b1 [amd64, arm64, i386, mips64el, mipsel, ppc64el, s390x], 0.4.6-7 [armel, armhf])

ARC Graphical Clients

argus-client (1:3.0.8.2-6.1)

IP network transaction auditing tool

argus-server (2:3.0.8.2-2.1)

IP network transaction auditing tool

aria2 (1.36.0-1)

High speed download utility

arno-iptables-firewall (2.1.1-4)

single- and multi-homed firewall script with DSL/ADSL support

arpalert (2.0.12-6)

monitor ARP changes in ethernet networks

arping (2.21-2)

sends IP and/or ARP pings (to the MAC address)

arpon (3.0-ng+dfsg1-4)

Versatile ARP defense daemon

arptables (0.0.5-3)

ARP table administration

asp (1.8-8+b2)

Discovers present ip-address of dynamically connected hosts

atftp (0.7.git20210915-2)

advanced TFTP client

atftpd (0.7.git20210915-2)

advanced TFTP server

atheme-services (7.2.11-1)

modular IRC services daemon

atheme-services-contrib (7.2.11-1)

modular IRC services daemon - contrib modules

atm-tools (1:2.5.1-4)

Base programs for ATM in Linux, the net-tools for ATM

auto-apt-proxy (13.4)

automatic detector of common APT proxy settings

autossh (1.4g-1+b1 [amd64], 1.4g-1 [arm64, armel, armhf, i386, mips64el, mipsel, ppc64el, s390x])

Automatically restart SSH sessions and tunnels

avahi-autoipd (0.8-5)

Avahi IPv4LL network address configuration daemon

avahi-daemon (0.8-5)

Avahi mDNS/DNS-SD daemon

avahi-discover (0.8-5)

Service discover user interface for avahi

avahi-dnsconfd (0.8-5)

Avahi DNS configuration tool

avahi-utils (0.8-5)

Avahi browsing, publishing and discovery utilities

axfrdns (1:1.05-15)

DNS zone-transfer server

babeld (1.9.1-1+b1 [amd64], 1.9.1-1 [arm64, armel, armhf, i386, mips64el, mipsel, ppc64el, s390x])

loop-free distance-vector routing protocol

backuppc-rsync (3.1.3.0-3)

patched rsync for BackupPC version 4

balboa (2.0.0+ds-4)

Passive DNS database with GraphQL interface, frontend

balboa-backend-common (2.0.0+ds-4)

Common files for balboa backends

balboa-backend-rocksdb (2.0.0+ds-4)

RocksDB backend for balboa

bandwidthd (2.0.1+cvs20090917-13)

Tracks usage of TCP/IP and builds html files with graphs

bandwidthd-pgsql (2.0.1+cvs20090917-13)

Tracks usage of TCP/IP and builds html files with graphs

barbican-api (1:13.0.0-1)

OpenStack Key Management Service - API Server

barbican-common (1:13.0.0-1)

OpenStack Key Management Service - common files

barbican-keystone-listener (1:13.0.0-1)

OpenStack Key Management Service - Keystone Listener

barbican-tempest-plugin (1.5.0-1)

OpenStack Integration Test Suite - Barbican plugin

barbican-worker (1:13.0.0-1)

OpenStack Key Management Service - Worker Node

barnowl (1.10-2+b1)

A curses-based tty Jabber, IRC, AIM and Zephyr client

batctl (2021.4-2)

B.A.T.M.A.N. advanced control and management tool

batmand (0.3.2-21)

better approach to mobile adhoc networking

bcrelay (1.4.0-12+b1)

Broadcast relay daemon

bdii (5.2.26-1)

Berkeley Database Information Index (BDII)

beanstalkd (1.12-2)

simple, in-memory, workqueue service

bepasty (0.6.0-1)

binary pastebin / file upload service

bgpq3 (0.1.35-1+b2)

automatic BGP filter generator using RADB data

bgpq4 (1.4-1)

automatic BGP filter generator using IRR routing data

biboumi (9.0-3+b2)

XMPP gateway to connect to IRC servers

bidentd (1.1.4-1.2)

Bisqwit's identd for NAT proxying

bind9 (1:9.17.20-3)

Internet Domain Name Server

bind9-dnsutils (1:9.17.20-3)

Clients provided with BIND 9

bind9-dyndb-ldap (11.9-4)

LDAP back-end plug-in for BIND

bind9-host (1:9.17.20-3)

DNS Lookup Utility

bind9-utils (1:9.17.20-3)

Utilities for BIND 9

bind9utils (1:9.17.20-3)

Transitional package for bind9-utils

bind9utils

virtual package provided by bind9-utils

bing (1.3.5-4)

Empirical stochastic bandwidth tester

bip (0.9.2-1)

multiuser irc proxy with conversation replay and more

bird (1.6.8-2.1)

Internet Routing Daemon

bird-bgp (1.6.8-2.1)

Internet Routing Daemon [transitional package]

bird-bgp

virtual package provided by bird

bird2 (2.0.8-2)

Internet Routing Daemon

bitlbee (3.6-1.2)

IRC to other chat networks gateway (default version)

bitlbee-common (3.6-1.2)

IRC to other chat networks gateway (common files/docs)

bitlbee-dev (3.6-1.2)

IRC to other chat networks gateway (dev files)

bitlbee-libpurple (3.6-1.2)

IRC to other chat networks gateway (using libpurple)

bitlbee-plugin-facebook (1.2.2-1)

IRC to other chat networks gateway (Facebook chat plugin)

bitlbee-plugin-mastodon (1.4.4-1)

Mastodon plugin for bitlbee IRC gateway

bitlbee-plugin-otr (3.6-1.2)

IRC to other chat networks gateway (OTR plugin)

bitstormlite (0.2q-5+b2 [amd64], 0.2q-5+b1 [arm64, armel, armhf, i386, mips64el, mipsel, ppc64el, s390x])

BitTorrent Client based on C++/Gtk+2.0

bittwist (2.0-15)

libpcap based Ethernet packet generator

bluedevil (4:5.23.3-1)

KDE Bluetooth stack

bluemon (1.4-8)

Activate or deactivate programs based on Bluetooth link quality

bmon (1:4.0-8)

portable bandwidth monitor and rate estimator

boinc (7.16.17+dfsg-2)

metapackage for the BOINC client and the manager

boinc-client (7.16.17+dfsg-2)

core client for the BOINC distributed computing infrastructure

boinc-client-nvidia-cuda (7.16.17+dfsg-2) [contrib]

metapackage for CUDA-savvy BOINC client and manager

boinc-client-opencl (7.16.17+dfsg-2) [contrib]

metapackage for AMD/ATI OpenCL-savvy BOINC client and manager

boinctui (2.6.0-1)

Fullscreen text mode manager for Boinc client

bombadillo (2.3.3-3+b2)

Non-web client for the terminal

bootp (2.4.3-19+b1 [amd64], 2.4.3-19 [arm64, armel, armhf, i386, mips64el, mipsel, ppc64el, s390x])

server for the bootp protocol with DHCP support

bootparamd (0.17-11)

Boot parameter server

bootpc (0.64-8)

Client to connect to a boot protocol (bootp) server

bopm (3.1.3-3+b2)

Blitzed Open Proxy Monitor

bosixnet-daemon (2.0-2)

Build Own IPv6 Network (client utilities)

bosixnet-webui (2.0-2)

Build Own IPv6 Network (server utilities)

br2684ctl (1:2.5.1-4)

Utility for configuring RFC 2684 ATM/Ethernet bridging

braa (0.82-6)

Mass SNMP scanner

bridge-utils (1.7-1)

Utilities for configuring the Linux Ethernet bridge

bro (3.2.3+ds2-2)

passive network traffic analyzer - Transitional package

bro-aux (0.42-1)

small auxiliary tools for Bro

brutespray (1.6.8-1)

Python bruteforce tool

bti (034-6)

command line Twitter client

btscanner (2.1-9)

ncurses-based scanner for Bluetooth devices

buildtorrent (0.8-7)

command line torrent creation program

bully (1.4.00-1+b1 [amd64], 1.4.00-1 [arm64, armel, armhf, i386, mips64el, mipsel, ppc64el, s390x])

Implementation of the WPS brute force attack, written in C

bwbar (1.2.3-5)

generates text and graphical readout of current bandwidth use

bwm-ng (0.6.3-2)

small and simple console-based bandwidth monitor

c-icap (1:0.5.6-2)

ICAP server implementation

c3270 (4.0ga14-1)

Curses program for telnet sessions to IBM mainframes

caja-nextcloud (3.3.5-1)

Nextcloud integration for Caja

caja-owncloud (2.6.3.14058+dfsg-1)

ownCloud integration for Caja

can-utils (2020.11.0-1)

SocketCAN userspace utilities and tools

capstats (0.29-1)

command-line tool for collecting network interface statistics

carbon-c-relay (3.7.2-1)

Carbon-compatible graphite line mode relay

cdpr (2.4-3)

Cisco Discovery Protocol Reporter

celery (5.2.1-1)

async task/job queue based on message passing (common files)

ceni (2.33-2)

Curses interface to /etc/network/interfaces

cfingerd (1.4.3-5)

configurable finger daemon

cgit (1.2.3+git2.25.1-1)

hyperfast web frontend for git repositories written in C

chaosreader (0.96-10)

trace network sessions and export it to html format

charon-cmd (5.9.4-1)

standalone IPsec client

charon-systemd (5.9.4-1)

strongSwan IPsec client, systemd support

chatty (0.4.0-1+b1)

XMPP and SMS messaging

chezdav (2.5-1)

simple tool to share a directory with WebDAV

chrony (4.1-4)

Versatile implementation of the Network Time Protocol

cinder-api (2:19.0.0-1)

OpenStack block storage system - API server

cinder-backup (2:19.0.0-1)

OpenStack block storage system - Backup server

cinder-common (2:19.0.0-1)

OpenStack block storage system - common files

cinder-scheduler (2:19.0.0-1)

OpenStack block storage system - Scheduler server

cinder-tempest-plugin (1.5.0-2)

OpenStack Integration Test Suite - Cinder plugin

cinder-volume (2:19.0.0-1)

OpenStack block storage system - Volume server

classified-ads (0.13-1+b1 [amd64, arm64, i386, mips64el, mipsel, ppc64el, s390x], 0.13-1 [armel, armhf])

Program for displaying classified advertisement items

clevis (18-1)

automated encryption framework

clevis-dracut (18-1)

Clevis integration for dracut

clevis-initramfs (18-1)

Clevis initramfs integration

clevis-luks (18-1)

LUKS integration for clevis

clevis-systemd (18-1)

systemd integration for clevis

clevis-tpm2 (18-1)

automated encryption framework, TPM2 support

clevis-udisks2 (18-1)

UDisks2/Storaged integration for clevis

cloudkitty-api (14.0.0-3)

OpenStack Rating as a Service - API server

cloudkitty-common (14.0.0-3)

OpenStack Rating as a Service - common files

cloudkitty-processor (14.0.0-3)

OpenStack Rating as a Service - processor

cloudkitty-tempest-plugin (2.4.1-2)

OpenStack Integration Test Suite - CloudKitty plugin

clustershell (1.8.3-2)

Distributed shell that provides an efficient Python interface

cmst (2019.01.13-1+b1 [amd64, arm64, i386, mips64el, mipsel, ppc64el, s390x], 2019.01.13-1 [armel, armhf])

QT GUI for Connman with system tray icon

cntlm (0.92.3-1+b1)

Fast NTLM authentication proxy with tunneling

coccinella (0.96.20-9)

Communication tool (XMPP/Jabber) with a built-in whiteboard

cockpit-389-ds (1.4.4.17-1)

Cockpit user interface for 389 Directory Server

comgt (0.32-3+b1 [amd64], 0.32-3 [arm64, armel, armhf, i386, mips64el, mipsel, ppc64el, s390x])

Option GlobeTrotter and Vodafone datacard control tool

comitup (1.15-1)

bootstrap Wi-Fi using Wi-Fi

condure (1.1.0-3)

HTTP/WebSocket connection manager

conmux (0.12.0-2)

console multiplexor

connect-proxy (1.105-1.2)

Establish TCP connection using SOCKS4/5 or HTTP tunnel

connman (1.36-2.3)

Intel Connection Manager daemon

connman-gtk (1.1.1+git20180626.b72c6ab-2)

fully-featured GUI for ConnMan with systray support

connman-ui (0~20150623-1+b2 [amd64], 0~20150623-1+b1 [arm64, armel, armhf, i386, mips64el, mipsel, ppc64el, s390x])

full-featured GTK-based tray icon UI for ConnMan

connman-vpn (1.36-2.3)

Intel Connection Manager daemon - VPN daemon

conntrack (1:1.4.6-2)

Program to modify the conntrack tables

conntrackd (1:1.4.6-2)

Connection tracking daemon

corkscrew (2.0-13)

tunnel TCP connections through HTTP proxies

coturn (4.5.2-3)

TURN and STUN server for VoIP

cowpatty (4.8-3)

Brute-force WPA dictionary attack

crda (4.14+git20191112.9856751-1)

wireless Central Regulatory Domain Agent

cricket (1.0.5-22)

Program for collection and display of time-series data

cryptcat (20031202-4+b2)

A lightweight version netcat extended with twofish encryption

ctdb (2:4.13.14+dfsg-1+b1)

clustered database to store temporary data

ctorrent (1.3.4.dnh3.3.2-5+b1)

BitTorrent Client written in C++

cubemap (1.4.3-2)

scalable video reflector, designed to be used with VLC

cups (2.3.3op2-7)

Common UNIX Printing System(tm) - PPD/driver support, web interface

cups-browsed (1.28.10-2)

OpenPrinting CUPS Filters - cups-browsed

cups-bsd (2.3.3op2-7)

Common UNIX Printing System(tm) - BSD commands

cups-client (2.3.3op2-7)

Common UNIX Printing System(tm) - client programs (SysV)

cups-common (2.3.3op2-7)

Common UNIX Printing System(tm) - common files

cups-core-drivers (2.3.3op2-7)

Common UNIX Printing System(tm) - driverless printing

cups-daemon (2.3.3op2-7)

Common UNIX Printing System(tm) - daemon

cups-filters (1.28.10-2)

OpenPrinting CUPS Filters - Main Package

cups-filters-core-drivers (1.28.10-2)

OpenPrinting CUPS Filters - Driverless printing

cups-ipp-utils (2.3.3op2-7)

Common UNIX Printing System(tm) - IPP developer/admin utilities

cups-server-common (2.3.3op2-7)

Common UNIX Printing System(tm) - server common files

curvedns (0.87-6)

DNS/DNSCurve forwarding name server - binaries

daemonlogger (1.2.1-8+b1)

simple network packet logger and soft tap daemon

dailystrips (1.0.28-11.1)

view web comic strips more conveniently

dante-client (1.4.2+dfsg-7)

SOCKS wrapper for users behind a firewall

dante-server (1.4.2+dfsg-7+b3)

SOCKS (v4 and v5) proxy daemon (danted)

dapl2-utils (2.1.10.1.f1e05b7a-3+b1 [amd64], 2.1.10.1.f1e05b7a-3 [arm64, i386, ppc64el, s390x])

utilities for use with the DAPL libraries

darkstat (3.0.719-1+b1)

network traffic analyzer

davix (0.8.0-1)

Toolkit for http based file management

davix-tests (0.8.0-1)

Test suite for davix

davmail (6.0.0.3375-3)

POP/IMAP/SMTP/CalDav/LDAP to Microsoft Exchange gateway

dbab (1.5.01-1)

dnsmasq-based ad-blocking using pixelserv

dbeacon (0.4.0-2+b1 [amd64], 0.4.0-2 [arm64, armel, armhf, i386, mips64el, mipsel, ppc64el, s390x])

Multicast beacon

dcap (2.47.12-3)

Client Tools for dCache

dcap-tunnel-gsi (2.47.12-3)

GSI tunnel for dCache

dcap-tunnel-krb (2.47.12-3)

Kerberos tunnel for dCache

dcap-tunnel-ssl (2.47.12-3)

SSL tunnel for dCache

dcap-tunnel-telnet (2.47.12-3)

Telnet tunnel for dCache

ddclient (3.9.1-7)

address updating utility for dynamic DNS services

ddupdate (0.6.5-2)

Tool updating DNS data for dynamic IP addresses

debmirror (1:2.36)

Debian partial mirror script, with ftp and package pool support

debug-me (1.20200820-1+b1)

secure remote debugging

debug-me-server (1.20200820-1)

run a debug-me server for secure remote debugging

deluge (2.0.3-3.1)

bittorrent client written in Python/PyGTK

deluge-common (2.0.3-3.1)

bittorrent client written in Python/PyGTK (common files)

deluge-console (2.0.3-3.1)

bittorrent client written in Python/PyGTK (console ui)

deluge-gtk (2.0.3-3.1)

bittorrent client written in Python/PyGTK (GTK+ ui)

deluge-web (2.0.3-3.1)

bittorrent client written in Python/PyGTK (web ui)

deluged (2.0.3-3.1)

bittorrent client written in Python/PyGTK (daemon)

designate (1:13.0.0-1)

OpenStack DNS as a Service - metapackage

designate-agent (1:13.0.0-1)

OpenStack DNS as a Service - agent

designate-api (1:13.0.0-1)

OpenStack DNS as a Service - API server

designate-central (1:13.0.0-1)

OpenStack DNS as a Service - central daemon

designate-common (1:13.0.0-1)

OpenStack DNS as a Service - common files

designate-mdns (1:13.0.0-1)

OpenStack DNS as a Service - mdns

designate-pool-manager (1:13.0.0-1)

OpenStack DNS as a Service - pool manager

designate-producer (1:13.0.0-1)

OpenStack DNS as a Service - producer

designate-sink (1:13.0.0-1)

OpenStack DNS as a Service - sink

designate-tempest-plugin (0.12.0-2)

OpenStack Integration Test Suite - Designate plugin

designate-worker (1:13.0.0-1)

OpenStack DNS as a Service - worker

designate-zone-manager (1:13.0.0-1)

OpenStack DNS as a Service - zone manager

desproxy (0.1.0~pre3-10.1)

tunnel TCP traffic through a HTTP proxy

dhcp-helper (1.2-2)

A DHCP relay agent

dhcp-probe (1.3.0-10.1+b1)

network DHCP or BootP server discover

dhcpcanon (0.8.5-2)

DHCP client disclosing less identifying information

dhcpcd-dbus (0.6.1-1)

DBus bindings for dhcpcd

dhcpcd-gtk (0.7.8-1)

GTK+ frontend for dhcpcd and wpa_supplicant

dhcpcd5 (7.1.0-2+b1 [amd64], 7.1.0-2 [arm64, armel, armhf, i386, mips64el, mipsel, ppc64el, s390x])

DHCPv4, IPv6RA and DHCPv6 client with IPv4LL support

dhcpd-pools (2.29-1.1)

ISC dhcpd lease analysis and reporting tool

dhcpig (1.5-3)

DHCP exhaustion script using scapy network library

dhcpoptinj (0.5.3-1)

DHCP option injector

dhcpstarv (0.2.2-2+b1 [amd64], 0.2.2-2 [arm64, armel, armhf, i386, mips64el, mipsel, ppc64el, s390x])

DHCP starvation utility

dhis-client (5.5-5+b1)

Dynamic Host Information System - client

dhis-dns-engine (5.3-2+b1)

Dynamic Host Information System - DNS engine

dhis-mx-sendmail-engine (5.0-3+b1)

Dynamic Host Information System - sendmail MX engine

dhis-server (5.3-2.1+b2)

Dynamic Host Information System - server

dhis-tools-dns (5.0-8+b1)

Dynamic Host Information System - DNS configuration tools

dhis-tools-genkeys (5.0-8+b1)

Dynamic Host Information System - key generation tools

dhtnode (2.3.1-1)

OpenDHT node binary

dianara (1.4.2-1+b2 [amd64], 1.4.2-1+b1 [arm64, i386, mips64el, mipsel, ppc64el, s390x], 1.4.2-1 [armel, armhf])

client for the pump.io federated social network

diaspora-common (0.7.15.0+debian1)

distributed social networking service - common files

diaspora-installer (0.7.15.0+debian1) [contrib]

distributed social networking service - installer

dino-im (0.2.1+git20210824.93e2e0d-1)

modern XMPP client

dino-im-common (0.2.1+git20210824.93e2e0d-1)

modern XMPP client - common files

dirb (2.22+dfsg-5)

URL bruteforcing tool

dircproxy (1.0.5-6+b2)

IRC proxy for people who use IRC from different workstations

djbdns-conf (1:1.05-15)

programs to create service directories

djbdns-utils (1:1.05-15)

dns debugging tools

dleyna-renderer (0.6.0-3+b1)

DBus service to interact with DLNA Digital Media Renderers

dleyna-server (0.6.0-2+b1)

DBus service to interact with DLNA Digital Media Servers

dlint (1.4.0-8)

Checks dns zone information using nameserver lookups

dmitry (1.3a-1.1)

Deepmagic Information Gathering Tool

dnet-common (2.65)

Base package for Linux DECnet

dnet-progs (2.65+b2)

DECnet user programs and daemons

dns-browse (1.9-8.1)

Front-ends to DNS search

dns-flood-detector (1.20-6)

detect abusive usage levels on high traffic nameservers

dns2tcp (0.5.2-3)

TCP-over-DNS tunnel server and client

dnscache (1:1.05-15)

DNS cache - tool for finding addresses of Internet hosts

dnscrypt-proxy (2.0.45+ds1-1+b5)

Flexible DNS proxy, with support for encrypted DNS protocols

dnsdbq (2.6.0-2)

DNSDB API Client

dnsdiag (1.7.0-1.1)

DNS request auditing toolset

dnsdist (1.6.1-1)

DNS loadbalancer

dnsenum (1.3.0-5)

tool to enumerate domain DNS information

dnsmap (0.36-1)

DNS domain name brute forcing tool

dnsmasq (2.86-1.1)

Small caching DNS proxy and DHCP/TFTP server

dnsmasq-base (2.86-1.1)

Small caching DNS proxy and DHCP/TFTP server

dnsmasq-base

virtual package provided by dnsmasq-base-lua, dnsmasq-base

dnsmasq-base-lua (2.86-1.1)

Small caching DNS proxy and DHCP/TFTP server

dnsmasq-utils (2.86-1.1)

Utilities for manipulating DHCP leases

dnsproxy (1.17-1)

proxy for DNS queries

dnsrecon (0.10.1-1)

Powerful DNS enumeration script

dnss (0.0~git20200927.0.6aad832e-2+b3)

Proxy for using DNS over HTTPS

dnssec-trigger (0.17+repack-5)

reconfiguration tool to make DNSSEC work

dnstap-ldns (0.2.0-5)

Utility that can decode dnstap encoded files

dnstop (20120611-2+b4)

console tool to analyze DNS traffic

dnstracer (1.9-7)

trace DNS queries to the source

dnstwist (0~20201228-1)

Domain name permutation engine

dnsutils (1:9.17.20-3)

Transitional package for bind9-dnsutils

dnsutils

virtual package provided by bind9-dnsutils

dnswalk (2.0.2.dfsg.1-3)

Checks dns zone information using nameserver lookups

donkey (1.2.0-6)

One Time Password calculator

doona (1.0+git20190108-1)

Network fuzzer forked from bed

dosage (2.15-4)

comic strip downloader and archiver

dothost (0.2-6)

simple DNS lookup network utility, produces output in Graphviz format

dotmcp (0.2.2.1-3+b1)

mcp for s3d

dq (20181021-1)

DNS/DNSCurve query tool

dqcache (20181021-1)

DNS/DNSCurve recursive server

droopy (0.20160830-5)

mini web server to let others upload files to your computer

dropbear (2020.81-4)

lightweight SSH2 server and client - startup scripts

dropbear-bin (2020.81-4)

lightweight SSH2 server and client - command line tools

dropbear-initramfs (2020.81-4)

lightweight SSH2 server and client - initramfs integration

dropbear-run (2020.81-4)

transitional dummy package for dropbear

dsh (0.25.10-1.4)

dancer's shell, or distributed shell

dsniff (2.4b1+debian-30)

Various tools to sniff network traffic for cleartext insecurities

dublin-traceroute (0.4.2-2+b1)

NAT-aware multipath tracerouting tool

dump1090-mutability (1.15~20180310.4a16df3+dfsg-8)

ADS-B Ground Station System for RTL-SDR

dynamips (0.2.14-1) [non-free]

Cisco 7200/3600/3725/3745/2600/1700 Router Emulator

eapoltest (2:2.9.0-23)

EAPoL testing utility

easyssh (1.7.6-1+b1)

Complete, efficient and easy-to-use SSH manager

ebtables (2.0.11-4+b1 [amd64], 2.0.11-4 [arm64, armel, armhf, i386, mips64el, mipsel, ppc64el, s390x])

Ethernet bridge frame table administration

edbrowse (3.7.7-3)

/bin/ed-alike webbrowser written in C

efingerd (1.6.5+nmu1)

Another finger daemon for unix capable of fine-tuning your output.

eggdrop (1.8.4-1)

Advanced IRC Robot

eggdrop-data (1.8.4-1)

Architecture independent files for eggdrop

eiskaltdcpp (2.4.2-1)

file sharing program using Direct Connect protocols (metapackage)

eiskaltdcpp-cli (2.4.2-1)

command-line interface for remote control of EiskaltDC++ daemon

eiskaltdcpp-common (2.4.2-1)

common files for EiskaltDC++

eiskaltdcpp-daemon (2.4.2-1+b1)

EiskaltDC++ daemon

eiskaltdcpp-emoticons (2.4.2-1)

emoticons for EiskaltDC++

eiskaltdcpp-gtk (2.4.2-1+b1)

EiskaltDC++ GUI based on GTK+

eiskaltdcpp-gtk-data (2.4.2-1)

data files for EiskaltDC++ Gtk

eiskaltdcpp-qt (2.4.2-1+b1)

EiskaltDC++ GUI based on Qt

eiskaltdcpp-qt-data (2.4.2-1)

data files for EiskaltDC++ Qt

eiskaltdcpp-scripts (2.4.2-1)

scripts examples for EiskaltDC++

eiskaltdcpp-sounds (2.4.2-1)

sound files for EiskaltDC++

ejabberd (21.07-1)

extensible realtime platform (XMPP server + MQTT broker + SIP service)

ejabberd-contrib (0.2021.07.07~dfsg0-1)

user-contributed modules for ejabberd (metapackage)

ejabberd-mod-cron (0.2021.07.07~dfsg0-1)

ejabberd module to execute scheduled commands

ejabberd-mod-default-contacts (0.2021.07.07~dfsg0-1)

ejabberd module to add roster contact(s) upon registration

ejabberd-mod-default-rooms (0.2021.07.07~dfsg0-1)

ejabberd module to add MUC bookmark(s) upon registration

ejabberd-mod-deny-omemo (0.2021.07.07~dfsg0-1)

ejabberd module to prevent OMEMO sessions from being established

ejabberd-mod-filter (0.2021.07.07~dfsg0-1)

ejabberd module to allow specifying packet filtering rules using ACL and ACCESS

ejabberd-mod-grafite (0.2021.07.07~dfsg0-1)

ejabberd module to gather statistics and publish them via statsd/grafite

ejabberd-mod-irc (0.2021.07.07~dfsg0-1)

ejabberd module providing an IRC transport

ejabberd-mod-isolation (0.2021.07.07~dfsg0-1)

ejabberd module to block communication of users between different virtual hosts

ejabberd-mod-log-chat (0.2021.07.07~dfsg0-1)

ejabberd module to log chat messages to text or html

ejabberd-mod-logsession (0.2021.07.07~dfsg0-1)

ejabberd module to log session connections to a text file

ejabberd-mod-logxml (0.2021.07.07~dfsg0-1)

ejabberd module to log XMPP packets to an XML file

ejabberd-mod-message-log (0.2021.07.07~dfsg0-1)

ejabberd module to write a line for each message to a log file

ejabberd-mod-muc-log-http (0.2021.07.07~dfsg0-1)

ejabberd module to serve MUC logs on the web

ejabberd-mod-post-log (0.2021.07.07~dfsg0-1)

ejabberd module to log all messages to an HTTP API

ejabberd-mod-pottymouth (0.2021.07.07~dfsg0-1)

ejabberd module to filter messages using blacklists

ejabberd-mod-rest (0.2021.07.07~dfsg0-1)

ejabberd module providing an HTTP REST interface

ejabberd-mod-s2s-log (0.2021.07.07~dfsg0-1)

ejabberd module to log XMPP s2s connections

ejabberd-mod-shcommands (0.2021.07.07~dfsg0-1)

ejabberd module to execute shell commands via XMPP (dangerous!)

ejabberd-mod-spam-filter (0.2021.07.07~dfsg0-1)

ejabberd module to filter spam messages based on JID/content

ejabberd-mod-statsdx (0.2021.07.07~dfsg0-1)

ejabberd module to calculate and gather statistics actively

ejabberd-mod-webpresence (0.2021.07.07~dfsg0-1)

ejabberd module allowing users to publish their presence information

eldav (0.8.1-10.1)

interface to the WebDAV servers for Emacs.

elpa-circe (2.11-2)

client for IRC in Emacs

elpa-elfeed-web (3.4.1-1) [contrib]

Emacs Atom/RSS feed reader - web interface

elpa-jabber (0.8.92+git98dc8e-7)

Jabber client for Emacsen

empathy-skype (20140930+svn665+dfsg-1+b1) [contrib]

Skype plugin for libpurple messengers (Empathy-specific files)

epic4 (1:2.10.10-1)

epic irc client, version 4

epic4-help (1:2.0+20050315-3)

help files for epic4 IRC client

epic4-script-lice (1:4.2.5i-2)

Very functional script for epic

epic5 (2.1.6-1+b1)

epic irc client, version 5

epic5-script-lice (1:5.3.0-1)

Very functional script for epic

erfs (1.4-1)

Client to use a free encrypted cloud based network file system

errbot (6.1.7+ds-1)

Chatbot designed to be simple to extend with plugins written in Python

etcd (3.3.25+dfsg-6)

Transitional package for etcd-client and etcd-server

etcd-client (3.3.25+dfsg-6+b6)

highly-available key value store -- client

etcd-server (3.3.25+dfsg-6+b6)

highly-available key value store -- daemon

etherpuppet (0.3-5)

create a virtual interface from a remote Ethernet interface

etherwake (1.09-4+b1)

tool to send magic Wake-on-LAN packets

ethflux (1.0-3+b26)

InfluxDB data gatherer for ethtool-style network interface information

ethstats (1.2.1-4)

script that quickly measures network device throughput

ethstatus (0.4.9+b1 [amd64], 0.4.9 [arm64, armel, armhf, i386, mips64el, mipsel, ppc64el, s390x])

console-based ethernet statistics monitor

ethtool (1:5.15-1)

display or change Ethernet device settings

ettercap-common (1:0.8.3.1-4)

Multipurpose sniffer/interceptor/logger for switched LAN

ettercap-graphical (1:0.8.3.1-4)

Ettercap GUI-enabled executable

ettercap-text-only (1:0.8.3.1-4)

Ettercap console-mode executable

eurephia (1.1.0-6.1)

flexible OpenVPN authentication module

exabgp (4.2.8-2)

BGP swiss army knife of networking

ez-ipupdate (3.0.11b8-13.4.1+b2)

client for most dynamic DNS services

fabric (2.5.0-0.3)

Simple Pythonic remote deployment tool

faifa (0.2~svn82-2)

manage HomePlug 1.0/AV devices via ethernet frames

fail2ban (0.11.2-2)

ban hosts that cause multiple authentication errors

fair (0.5.3-2+b1)

high availability load balancer for TCP connections

farpd (0.2-11+b4 [mips64el], 0.2-11+b3 [amd64, arm64, armel, armhf, i386, mipsel, ppc64el, s390x])

Fake ARP user space daemon

fastd (22-2)

Fast and Secure Tunneling Daemon

fastdds-tools (2.4.0+ds-3)

eProsima FastDDS Discovery Server and Tools

feed2imap (1.3.0-1)

feed aggregator (RSS/Atom) which puts items on a IMAP mail server

feedreader (2.10.0-1.1+b1)

simple client for online RSS services like tt-rss and others

ferm (2.5.1-1)

maintain and setup complicated firewall rules

fetch-crl (3.0.22-1)

Downloads Certificate Revocation Lists

fever (1.3.1-1)

fast, extensible, versatile event router for Suricata's EVE-JSON format

ffproxy (1.6-12+b2)

Light and customizable http(s) proxy server with ipv6 support

fiche (0.9.1-1+b1 [amd64], 0.9.1-1 [arm64, armel, armhf, i386, mips64el, mipsel, ppc64el, s390x])

Receiver for command line output pastebin

fierce (1.4.0-2)

Domain DNS scanner

filetea (0.1.18-1)

Web-based file sharing system

filezilla (3.56.2-1)

Full-featured graphical FTP/FTPS/SFTP client

filezilla-common (3.56.2-1)

Architecture independent files for filezilla

filtergen (0.12.8-1+b1)

packet filter generator for various firewall systems

finch (2.14.8-1)

text-based multi-protocol instant messaging client

finger (0.17-17)

user information lookup program

fingerd (0.17-17)

remote user information server

firehol (3.1.7+ds-2)

easy to use but powerful iptables stateful firewall (program)

firehol-common (3.1.7+ds-2)

easy to use but powerful traffic suite (common library)

firehol-tools (3.1.7+ds-2)

easy to use but powerful traffic suite (extra tools)

fireqos (3.1.7+ds-2)

easy to use but powerful traffic shaping tool (program)

firewalk (5.0-3)

active reconnaissance network security tool

firewall-applet (1.0.2-1)

panel applet providing status information of firewalld

firewall-config (1.0.2-1)

graphical configuration tool to change the firewall settings

firewalld (1.0.2-1)

dynamically managed firewall with support for network zones

flent (2.0.1-1)

FLExible Network Tester for bufferbloat testing and more

fling (1.1-3)

Transfer data from stdin over network to destination quickly

flowgrind (0.8.2-2)

Distributed network performance measurement tool

fort-validator (1.5.3-1)

RPKI validator and RTR server

foxeye (0.12.1-3+b1)

Universal modular network agent - binary package

foxeye-dev (0.12.1-3+b1)

Universal modular network agent - development package

fpdns (20190131-1.1)

remotely determine DNS server version

fping (5.0-1)

sends ICMP ECHO_REQUEST packets to network hosts

fprobe (1.1-8)

export captured traffic to remote NetFlow Collector

freeipa-healthcheck (0.9-1)

Health check tool for FreeIPA

freelan (2.2-3+b2)

Peer-to-peer virtual private network daemon

freeradius (3.0.21+dfsg-3)

high-performance and highly configurable RADIUS server

freeradius-common (3.0.21+dfsg-3)

FreeRADIUS common files

freeradius-config (3.0.21+dfsg-3)

FreeRADIUS default config files

freeradius-dhcp (3.0.21+dfsg-3)

DHCP module for FreeRADIUS server

freeradius-iodbc (3.0.21+dfsg-3)

iODBC module for FreeRADIUS server

freeradius-krb5 (3.0.21+dfsg-3)

kerberos module for FreeRADIUS server

freeradius-ldap (3.0.21+dfsg-3)

LDAP module for FreeRADIUS server

freeradius-memcached (3.0.21+dfsg-3)

Memcached module for FreeRADIUS server

freeradius-mysql (3.0.21+dfsg-3)

MySQL module for FreeRADIUS server

freeradius-postgresql (3.0.21+dfsg-3)

PostgreSQL module for FreeRADIUS server

freeradius-python3 (3.0.21+dfsg-3)

Python 3 module for FreeRADIUS server

freeradius-redis (3.0.21+dfsg-3)

Redis module for FreeRADIUS server

freeradius-rest (3.0.21+dfsg-3)

REST module for FreeRADIUS server

freeradius-utils (3.0.21+dfsg-3)

FreeRADIUS client utilities

freeradius-yubikey (3.0.21+dfsg-3)

Yubikey module for FreeRADIUS server

freezer-api (11.0.0-1)

OpenStack backup restore and disaster recovery service - common files

freezer-scheduler (11.0.0-1)

OpenStack backup restore and disaster recovery service

frr (7.5.1-1.1)

FRRouting suite of internet protocols (BGP, OSPF, IS-IS, ...)

frr-pythontools (7.5.1-1.1)

FRRouting suite - Python tools

frr-rpki-rtrlib (7.5.1-1.1)

FRRouting suite - BGP RPKI support (rtrlib)

frr-snmp (7.5.1-1.1)

FRRouting suite - SNMP support

ftp (0.17-35)

classical file transfer client

ftp

virtual package provided by ftp-ssl, tnftp

ftp-proxy (1.9.2.4-10.1)

application level proxy for the FTP protocol

ftp-ssl (0.17.34+0.2-5.2)

FTP client with SSL or TLS encryption support

ftp-upload (1.6-2)

put files with FTP from a script

ftpd (0.17-36.2)

File Transfer Protocol (FTP) server

ftpd-ssl (0.17.36+0.3-2.2)

FTP server with SSL encryption support

ftpgrab (0.1.5-6+b1 [amd64], 0.1.5-6 [arm64, armel, armhf, i386, mips64el, mipsel, ppc64el, s390x])

file mirroring utility

ftpmirror (1.96+dfsg-16+b3)

Mirroring directory hierarchy using FTP protocol

ftpwatch (1.23+nmu1)

Notifies you of changes on remote ftp servers

fusioninventory-agent (1:2.6-2)

hardware and software inventory tool (client)

fusioninventory-agent-task-collect (1:2.6-2)

collect task support for FusionInventory

fusioninventory-agent-task-deploy (1:2.6-2)

software deployment support for FusionInventory

fusioninventory-agent-task-esx (1:2.6-2)

ESX and ESXi inventory for FusionInventory Agent

fusioninventory-agent-task-network (1:2.6-2)

network device discovery for FusionInventory Agent

fwanalog (0.6.9-8)

firewall log-file report generator (using analog)

fwlogwatch (1.4-3)

Firewall log analyzer

gajim (1.3.3-1)

GTK+-based Jabber client

gajim-antispam (1.5.2-2)

Gajim plugin to block some incoming messages

gajim-appindicatorintegration (1.3.3-2)

integrates Gajim with the appindicator

gajim-lengthnotifier (1.3.2-2)

displays character count and notifies when maximum length is reached

gajim-omemo (2.7.13-1)

Gajim plugin for OMEMO Multi-End Message and Object Encryption

gajim-openpgp (1.3.9-2)

Gajim plugin for OpenPGP encryption

gajim-pgp (1.3.5-2)

Gajim plugin for PGP encryption

gajim-plugininstaller (1.3.8-1)

Gajim plugin to install plugins from ftp.gajim.org

gajim-syntaxhighlight (1.3.2-2)

highlights source code blocks in chat window

gajim-triggers (1.3.1-2)

configure Gajim's behaviour for each contact

gajim-urlimagepreview (2.5.6-2)

displays images inside Gajim chat window

ganglia-monitor (3.7.2-6)

cluster monitoring toolkit - node daemon

ganglia-webfrontend (3.7.5+debian-3)

cluster monitoring toolkit - web front-end

gatling (0.13-6.1)

high performance web server and file server

gdnsd (3.5.2-1+b1)

authoritative domain name server

geoip-bin (1.6.12-8)

IP lookup command line tools that use the GeoIP library

geoip-database (20191224-3)

IP lookup command line tools that use the GeoIP library (country database)

geoipupdate (4.6.0-1+b3) [contrib]

MaxMind GeoIP/GeoIP2 database updates

gerbera (1.1.0+dfsg-3+b5)

UPnP MediaServer

gerstensaft (0.3-4.2+b1)

Frontend for Simple Asynchronous File Transfer

getdns-utils (1.6.0-2)

modern asynchronous DNS API (utils)

getstream (20100616-2)

DVB streaming application

gfal2 (2.20.1-1)

Grid file access library 2.0

gfal2-plugin-dcap (2.20.1-1)

Provides dcap support for gfal2

gfal2-plugin-file (2.20.1-1)

Provides file support for gfal2

gfal2-plugin-gridftp (2.20.1-1)

Provides the gridftp support for gfal2

gfal2-plugin-http (2.20.1-1)

Provides HTTP and DAV support for gfal2

gfal2-plugin-mock (2.20.1-1)

Provides a mock dummy protocol for gfal2

gfal2-plugin-sftp (2.20.1-1)

Provides sftp support for gfal2

gfal2-plugin-srm (2.20.1-1)

Provides srm support for gfal2

gfal2-plugin-xrootd (2.20.1-1)

Provides xrootd support for gfal2

gfarm2fs (1.2.14-1)

FUSE program to mount the Gfarm file system

gfmd (2.7.17+dfsg-1)

Gfarm file system metadata server

gfsd (2.7.17+dfsg-1)

Gfarm file system daemon

gftp (2.8.0~beta-3)

X/GTK+ and console FTP client (metapackage)

gftp-common (2.8.0~beta-3)

shared files for other gFTP packages

gftp-gtk (2.8.0~beta-3)

X/GTK+ FTP client

gftp-text (2.8.0~beta-3)

colored FTP client using GLib

glance-tempest-plugin (0.2.0-2)

OpenStack Integration Test Suite - Glance plugin

globus-common-progs (18.11-1)

Grid Community Toolkit - Common Library Programs

globus-gass-cache-program (7.0-3)

Grid Community Toolkit - Tools to manipulate local and remote GASS caches

globus-gass-copy-progs (10.10-1)

Grid Community Toolkit - Globus Gass Copy Programs

globus-gass-server-ez-progs (6.1-3)

Grid Community Toolkit - Globus Gass Server_ez Programs

globus-gatekeeper (11.3-2)

Grid Community Toolkit - Globus Gatekeeper

globus-gfork-progs (5.0-3)

Grid Community Toolkit - GFork Programs

globus-gram-audit (5.1-1)

Grid Community Toolkit - GRAM Jobmanager Auditing

globus-gram-client-tools (12.1-1)

Grid Community Toolkit - Job Management Tools (globusrun)

globus-gram-job-manager (15.6-1)

Grid Community Toolkit - GRAM Jobmanager

globus-gram-job-manager-condor (3.0-3)

Grid Community Toolkit - Condor Job Manager Support

globus-gram-job-manager-fork (3.2-1)

Grid Community Toolkit - Fork Job Manager Support

globus-gram-job-manager-fork-setup-poll (3.2-1)

Grid Community Toolkit - Fork Job Manager Support using polling

globus-gram-job-manager-fork-setup-seg (3.2-1)

Grid Community Toolkit - Fork Job Manager Support using SEG

globus-gram-job-manager-lsf (3.0-3)

Grid Community Toolkit - LSF Job Manager Support

globus-gram-job-manager-lsf-setup-poll (3.0-3)

Grid Community Toolkit - LSF Job Manager Support using polling

globus-gram-job-manager-lsf-setup-seg (3.0-3)

Grid Community Toolkit - LSF Job Manager Support using SEG

globus-gram-job-manager-pbs (3.1-2)

Grid Community Toolkit - PBS Job Manager Support

globus-gram-job-manager-pbs-setup-poll (3.1-2)

Grid Community Toolkit - PBS Job Manager Support using polling

globus-gram-job-manager-pbs-setup-seg (3.1-2)

Grid Community Toolkit - PBS Job Manager Support using SEG

globus-gram-job-manager-scripts (7.3-1)

Grid Community Toolkit - GRAM Job ManagerScripts

globus-gram-job-manager-sge (3.2-1)

Grid Community Toolkit - Grid Engine Job Manager Support

globus-gram-job-manager-sge-setup-poll (3.2-1)

Grid Community Toolkit - Grid Engine Job Manager Support using polling

globus-gram-job-manager-sge-setup-seg (3.2-1)

Grid Community Toolkit - Grid Engine Job Manager Support using SEG

globus-gram-job-manager-slurm (3.0-3)

Grid Community Toolkit - SLURM Job Manager Support

globus-gridftp-server-progs (13.22-1)

Grid Community Toolkit - Globus GridFTP Server Programs

globus-gsi-cert-utils-progs (10.8-1)

Grid Community Toolkit - Globus GSI Cert Utils Library Programs

globus-gss-assist-progs (12.6-1)

Grid Community Toolkit - GSSAPI Assist library Programs

globus-proxy-utils (7.2-1)

Grid Community Toolkit - Globus GSI Proxy Utility Programs

globus-scheduler-event-generator-progs (6.4-1)

Grid Community Toolkit - Scheduler Event Generator Programs

globus-simple-ca (5.3-1)

Grid Community Toolkit - Simple CA Utility

globus-xioperf (5.1-2)

Grid Community Toolkit - XIO Performance Tool

glue-schema (2.0.11-2.1)

LDAP schema files for the GLUE 1.3 and GLUE 2.0 Schema

gmetad (3.7.2-6)

cluster monitoring toolkit - Ganglia Meta-Daemon

gnocchi-statsd (4.4.0-2)

Metric as a Service - statsd daemon

gntp-send (0.3.4-6)

Command line application to send growl message with GNTP

gnunet (0.13.1-2)

GNU's framework for secure peer-to-peer networking (meta)

gnunet-fuse (0.13.0-2)

secure, trust-based peer-to-peer framework (fuse filesystem client)

gnunet-gtk (0.13.1-2)

GNU's framework for secure peer-to-peer networking (GTK+ client)

gnutls-bin (3.7.2-2)

GNU TLS library - commandline utilities

gobby (0.6.0-1)

infinote-based collaborative text editor

golang-github-prometheus-alertmanager-dev (0.21.0+ds-4)

handle and deliver alerts created by Prometheus -- source

goldeneye (1.2.0+git20191230-2)

HTTP DoS test tool

gopher (3.0.17.3+nmu1)

Distributed Hypertext Client, Gopher protocol

gophernicus (3.1.1-3)

modern, full-featured gopher daemon

gortr (0.14.7-1+b5)

Cloudflare's RPKI to Router server

gp-saml-gui (0.0~git20210909-1)

login to a GlobalProtect VPN that uses SAML authentication

grepcidr (2.0-2)

Filter IP addresses matching IPv4/IPv6 CIDR/network specification

gridsite (3.0.0~20180202git2fdbc6f-3+b2)

Grid Security for the Web, Web platforms for Grids

gridsite-clients (3.0.0~20180202git2fdbc6f-3+b2)

Clients to gridsite: htcp, htrm, htmv

groonga-munin-plugins (11.0.9-1)

munin-node plugins for Groonga

gsocket (1.4.33-1)

Allows two machines on different networks to communicate with each other

gssdp-tools (1.4.0.1-2)

GObject-based library for SSDP (tools)

gssproxy (0.8.4-2)

Privilege separation daemon for GSSAPI

gstreamer1.0-nice (0.1.18-1)

ICE library (GStreamer plugin)

guacd (1.3.0-1+b1)

HTML5 web application for accessing remote desktops (proxy daemon)

guidedog (1.3.0-1+b1 [amd64, arm64, i386, mips64el, mipsel, ppc64el, s390x], 1.3.0-1 [armel, armhf])

NAT/masquerading/port-forwarding configuration tool in Qt5

gupnp-dlna-tools (0.10.5-4)

GObject-based library for GUPnP DLNA (tools)

gupnp-tools (0.10.2-1)

tools for testing UPnP devices and control points

gvpe (3.1-2+b1 [amd64], 3.1-2 [arm64, armel, armhf, i386, mips64el, mipsel, ppc64el, s390x])

creates a virtual ethernet between multiple endpoints

gwakeonlan (0.7.0-2)

wakes up your machines using Wake on LAN

gwhois (20120626-1.3)

generic Whois Client / Server

haproxy (2.4.9-1)

fast and reliable load balancing reverse proxy

hashcat (6.1.1+ds1-1)

World's fastest and most advanced password recovery utility

hashcat-data (6.1.1+ds1-1)

Data files for hashcat advanced password recovery utility

havp (0.93-2)

HTTP Anti Virus Proxy

hcxdumptool (6.2.4-1)

Small tool to capture packets from wlan devices

hcxtools (6.2.4-2)

Tools for converting captures to use with hashcat or John the Ripper

heartbleeder (0.1.1-9+b5)

test servers for OpenSSL CVE-2014-0160 aka Heartbleed

heat-tempest-plugin (1.4.0-1)

OpenStack Integration Test Suite - Heat plugin

heimdal-clients (7.7.0+dfsg-3)

Heimdal Kerberos - clients

heimdal-kcm (7.7.0+dfsg-3)

Heimdal Kerberos - KCM daemon

heimdal-kdc (7.7.0+dfsg-3)

Heimdal Kerberos - key distribution center (KDC)

heimdal-servers (7.7.0+dfsg-3)

Heimdal Kerberos - server programs

hexchat (2.16.0-3)

IRC client for X based on X-Chat 2

hexchat-common (2.16.0-3)

Common files for HexChat

hexchat-dev (2.16.0-3)

Development files for HexChat

hexchat-lua (2.16.0-3)

Lua plugin for HexChat

hexchat-perl (2.16.0-3)

Perl plugin for HexChat

hexchat-plugins (2.16.0-3)

Common plugins for HexChat

hexchat-python3 (2.16.0-3)

Python 3 plugin for HexChat

hobbit-plugins (20201127)

plugins for the Xymon network monitor

homer-api (5.0.6+dfsg2-3.2)

HOMER Capture Node REST API

homer-api-mysql (5.0.6+dfsg2-3.2)

HOMER Capture Node REST API

homer-api-postgresql (5.0.6+dfsg2-3.2)

HOMER Capture Node REST API

hopm (1.1.10-1)

open-proxy monitoring bot designed for IRC servers

horst (5.1-2)

Highly Optimized Radio Scanning Tool

hostapd (2:2.9.0-23)

access point and authentication server for Wi-Fi and Ethernet

hping3 (3.a2.ds2-10)

Active Network Smashing Tool

hpsockd (0.17+b3)

HP SOCKS server

htpdate (1.2.6+git20210903.a3c428a-2)

HTTP based time synchronization tool

httping (2.5-5.1)

ping-like program for http-requests

httpry (0.1.8-1.1)

HTTP logging and information retrieval tool

httpry-daemon (0.1.8-1.1)

HTTP logging and information retrieval tool - daemon

httpry-tools (0.1.8-1.1)

HTTP logging and information retrieval tool - log parsing scripts

httptunnel (3.3+dfsg-4+b2)

Tunnels a data stream in HTTP requests

hub (2.14.2~ds1-1+b4)

make git easier with GitHub

hunt (1.5-6.1+b1)

Advanced packet sniffer and connection intrusion

hydra (9.2-1)

very fast network logon cracker

hydra-gtk (9.2-1)

very fast network logon cracker - GTK+ based GUI

i2p (0.9.48-1)

Invisible Internet Project (I2P) - anonymous network

i2p-router (0.9.48-1)

Invisible Internet Project (I2P) - router

i2pd (2.39.0-1)

Full-featured C++ implementation of I2P client

i2util-tools (1.6-1+b1)

Internet2 utility tools

ibacm (38.0-1)

InfiniBand Communication Manager Assistant (ACM)

ibsim-utils (0.10-2)

InfiniBand fabric simulator utilities

ibutils (1.5.7+0.2.gbd7e502-3)

InfiniBand network utilities

ibverbs-providers (38.0-1)

User space provider drivers for libibverbs

ibverbs-utils (38.0-1)

Examples for the libibverbs library

icecream (1.3-4.1)

lightweight stream download utility

icmpinfo (1.11-12+b1)

interpret ICMP messages

icmptx (0.2-1+b2)

Tunnel IP over ICMP

icmpush (2.2-6.1+b1)

ICMP packet builder

ident2 (1.07-3)

An advanced ident daemon

ieee-data (20210605.1)

OUI and IAB listings

ifenslave (2.13)

configure network interfaces for parallel routing (bonding)

ifmetric (0.3-5)

Set routing metrics for a network interface

ifplugd (0.28-19.5)

configuration daemon for ethernet devices

ifrename (30~pre9-13.1)

Rename network interfaces based on various static criteria

ifscheme (1.7-6)

scheme control for network interfaces

ifstat (1.1-8.1+b3)

InterFace STATistics Monitoring

iftop (1.0~pre4-7)

displays bandwidth usage information on an network interface

igmpproxy (0.3-1)

IGMP multicast routing daemon

ii (1.8-3+ds)

minimalist FIFO and filesystem-based IRC client

iiod (0.21-2+b1)

Daemon to share IIO devices on the network

ike-scan (1.9.5-1)

discover and fingerprint IKE hosts (IPsec VPN Servers)

inadyn (2.8.1-1)

simple and small dynamic DNS client with HTTPS support

inetutils-ftp (2:2.2-2)

File Transfer Protocol client

inetutils-ftpd (2:2.2-2)

File Transfer Protocol server

inetutils-inetd (2:2.2-2)

internet super server

inetutils-ping (2:2.2-2)

ICMP echo tool

inetutils-syslogd (2:2.2-2)

system logging daemon

inetutils-talk (2:2.2-2)

talk to another user

inetutils-talkd (2:2.2-2)

remote user communication server

inetutils-telnet (2:2.2-2)

telnet client

inetutils-telnetd (2:2.2-2)

telnet server

inetutils-tools (2:2.2-2)

base networking utilities (experimental package)

inetutils-traceroute (2:2.2-2)

trace the IPv4 route to another host

infiniband-diags (38.0-1)

InfiniBand diagnostic programs

infinoted (0.7.2-1)

dedicated server for infinote-based collaborative editing

inspircd (3.8.1-2)

Modular IRCd written in C++

inspircd-dev (3.8.1-2)

Modular IRCd written in C++ - development headers

iodine (0.7.0-10)

tool for tunneling IPv4 data through a DNS server

iog (1.03-5)

network I/O grapher

ipband (0.8.1-5.1+b1)

daemon for subnet bandwidth monitoring with reporting via email

ipcalc (0.42-2)

parameter calculator for IPv4 addresses

ipcalc-ng (1.0.1-2)

parameter calculator for IPv4 and IPv6 addresses

iperf (2.1.2+dfsg1-1)

Internet Protocol bandwidth measuring tool

iperf3 (3.9-1)

Internet Protocol bandwidth measuring tool

ipfm (0.11.5-4.2+b1)

a bandwidth analysis tool

ipgrab (0.9.10-4)

tcpdump-like utility that prints detailed header information

ipheth-utils (1.0-5)

USB tethering driver support utilities for the iPhone

ipip (1.1.10)

IP over IP Encapsulation Daemon

ipkungfu (0.6.1-6.2)

iptables-based Linux firewall

ippl (1.4.14-12.2+b1)

IP protocols logger

ipqalc (1.5.3+git20200816.523b207-3)

graphical utility for IPv4 subnet calculation

iprange (1.0.4+ds-2)

optimizing ipsets for iptables

iproute2 (5.15.0-1)

networking and traffic control tools

ipset (7.15-1)

administration tool for kernel IP sets

ipsvd (1.0.0-3.1+b1 [amd64], 1.0.0-3.1 [arm64, armel, armhf, i386, mips64el, mipsel, ppc64el, s390x])

Internet protocol service daemons

iptables (1.8.7-1)

administration tools for packet filtering and NAT

iptraf-ng (1:1.2.1-1)

Next Generation Interactive Colorful IP LAN Monitor

iptux (0.8.3-1)

Intranet communication tool for Linux

iputils-arping (3:20210202-1)

Tool to send ICMP echo requests to an ARP address

iputils-clockdiff (3:20210202-1)

Measure the time difference between networked computers

iputils-ping (3:20210202-1)

Tools to test the reachability of network hosts

iputils-tracepath (3:20210202-1)

Tools to trace the network path to a remote host

ipv6calc (1.0.0-1.1)

small utility for manipulating IPv6 addresses

ipv6toolkit (2.0+ds.1-1)

Security assessment and troubleshooting tool for the IPv6 protocols

ipvsadm (1:1.31-1+b1 [amd64], 1:1.31-1 [arm64, armel, armhf, i386, mips64el, mipsel, ppc64el, s390x])

Linux Virtual Server support programs

ipwatchd (1.2.1-1+b2)

IP conflict detection tool

ircd-hybrid (1:8.2.38+dfsg.1-2)

high-performance secure IRC server

ircd-irc2 (2.11.2p3~dfsg-7)

The original IRC server daemon

ircd-ircu (2.10.12.10.dfsg1-3+b2 [amd64], 2.10.12.10.dfsg1-3+b1 [arm64, armel, armhf, i386, mips64el, mipsel, ppc64el, s390x])

Undernet IRC Server daemon

ircii (20210328-2)

Internet Relay Chat client

iroffer (1.4.b03-7)

IRC file distribution bot

ironic-api (1:18.2.0-2)

bare metal hypervisor API for OpenStack - API server

ironic-common (1:18.2.0-2)

bare metal hypervisor API for OpenStack - common files

ironic-conductor (1:18.2.0-2)

bare metal hypervisor API for OpenStack - conductor

ironic-doc (1:18.2.0-2)

bare metal hypervisor API for OpenStack - doc

ironic-tempest-plugin (2.3.1-2)

OpenStack Integration Test Suite - Ironic plugin

irpas (0.10-9) [non-free]

Internetwork Routing Protocol Attack Suite

irssi (1.2.3-1)

terminal based IRC client

irssi-dev (1.2.3-1)

terminal based IRC client - development files

irssi-plugin-otr (1.2.3-1)

Off-The-Record messaging plugin for Irssi

irssi-plugin-robustirc (0.6-4+b1)

RobustIRC plugin for irssi

irssi-plugin-xmpp (0.54+git20191101+c13fa5-1)

XMPP plugin for irssi

irssi-scripts (20201016)

collection of scripts for irssi

isatapd (0.9.7-5)

creates and maintains an ISATAP client tunnel (RFC 5214)

isc-dhcp-client (4.4.1-2.3)

DHCP client for automatically obtaining an IP address

isc-dhcp-client-ddns (4.4.1-2.3)

Dynamic DNS (DDNS) enabled DHCP client

isc-dhcp-common (4.4.1-2.3)

common manpages relevant to all of the isc-dhcp packages

isc-dhcp-relay (4.4.1-2.3)

ISC DHCP relay daemon

isc-dhcp-server (4.4.1-2.3)

ISC DHCP server for automatic IP address assignment

isc-dhcp-server-ldap (4.4.1-2.3)

DHCP server that uses LDAP as its backend

iscsiuio (2.1.5-1)

iSCSI offloading daemon for QLogic devices

iw (5.16-1)

tool for configuring Linux wireless devices

iwd (1.20-2)

wireless daemon for Linux

jabber-muc (0.8-8+b1)

Multi User Conference component for the Jabber IM server

jabber-querybot (0.1.0-1.1)

Modular xmpp/jabber bot

jabberd2 (2.7.0-2+b1)

Jabber instant messenger server

jdim (0.6.0-1)

simple browser for '2ch-style' web forum sites

jets3t (0.8.1+dfsg-4)

graphical and command-line tools for Amazon S3 and CloudFront

jftp (1.60+dfsg-3)

Java GUI client for FTP, SMB, SFTP and NFS

jmeter (2.13-5)

Load testing and performance measurement application (main application)

jmeter-ftp (2.13-5)

Load testing and performance measurement application (ftp module)

jmeter-http (2.13-5)

Load testing and performance measurement application (http module)

jmeter-java (2.13-5)

Load testing and performance measurement application (java module)

jmeter-jms (2.13-5)

Load testing and performance measurement application (jms module)

jmeter-junit (2.13-5)

Load testing and performance measurement application (junit module)

jmeter-ldap (2.13-5)

Load testing and performance measurement application (ldap module)

jmeter-mail (2.13-5)

Load testing and performance measurement application (mail module)

jmeter-mongodb (2.13-5)

Load testing and performance measurement application (mongodb module)

jmeter-tcp (2.13-5)

Load testing and performance measurement application (tcp module)

jnettop (0.13.0-1.1)

View hosts/ports taking up the most network traffic

jose (11-1)

C implementation of Javascript Object Signing and Encryption standards

json2file-go (1.14+b6)

simple web server that stores JSON files sent by WebHooks

kafkacat (1.6.0-1)

generic producer and consumer for Apache Kafka

kafs-client (0.5-2)

basic tools for kAFS and mounter for the AFS dynamic root

kaidan (0.7.0-1)

Simple and user-friendly Jabber/XMPP client

kamailio (5.4.4-1+b1 [amd64, arm64, armel, i386, mips64el, mipsel, ppc64el, s390x], 5.4.4-1 [armhf])

very fast, dynamic and configurable SIP server

kamailio-autheph-modules (5.4.4-1+b1 [amd64, arm64, armel, i386, mips64el, mipsel, ppc64el, s390x], 5.4.4-1 [armhf])

authentication using ephemeral credentials for the Kamailio SIP server

kamailio-berkeley-bin (5.4.4-1+b1 [amd64, arm64, armel, i386, mips64el, mipsel, ppc64el, s390x], 5.4.4-1 [armhf])

Berkeley database module for Kamailio - helper program

kamailio-berkeley-modules (5.4.4-1+b1 [amd64, arm64, armel, i386, mips64el, mipsel, ppc64el, s390x], 5.4.4-1 [armhf])

Berkeley database module for the Kamailio SIP server

kamailio-cnxcc-modules (5.4.4-1+b1 [amd64, arm64, armel, i386, mips64el, mipsel, ppc64el, s390x], 5.4.4-1 [armhf])

cnxcc modules for the Kamailio SIP server

kamailio-cpl-modules (5.4.4-1+b1 [amd64, arm64, armel, i386, mips64el, mipsel, ppc64el, s390x], 5.4.4-1 [armhf])

CPL module (CPL interpreter engine) for the Kamailio SIP server

kamailio-erlang-modules (5.4.4-1+b1 [amd64, arm64, armel, i386, mips64el, mipsel, ppc64el, s390x], 5.4.4-1 [armhf])

Erlang modules for the Kamailio SIP server

kamailio-extra-modules (5.4.4-1+b1 [amd64, arm64, armel, i386, mips64el, mipsel, ppc64el, s390x], 5.4.4-1 [armhf])

Extra modules for the Kamailio SIP Server

kamailio-geoip-modules (5.4.4-1+b1 [amd64, arm64, armel, i386, mips64el, mipsel, ppc64el, s390x], 5.4.4-1 [armhf])

geoip module for the Kamailio SIP Server

kamailio-geoip2-modules (5.4.4-1+b1 [amd64, arm64, armel, i386, mips64el, mipsel, ppc64el, s390x], 5.4.4-1 [armhf])

geoip2 module for the Kamailio SIP Server

kamailio-ims-modules (5.4.4-1+b1 [amd64, arm64, armel, i386, mips64el, mipsel, ppc64el, s390x], 5.4.4-1 [armhf])

IMS module for the Kamailio SIP server

kamailio-json-modules (5.4.4-1+b1 [amd64, arm64, armel, i386, mips64el, mipsel, ppc64el, s390x], 5.4.4-1 [armhf])

Json parser and Json-RPC modules for the Kamailio SIP server

kamailio-kazoo-modules (5.4.4-1+b1 [amd64, arm64, armel, i386, mips64el, mipsel, ppc64el, s390x], 5.4.4-1 [armhf])

kazoo modules for the Kamailio SIP server

kamailio-ldap-modules (5.4.4-1+b1 [amd64, arm64, armel, i386, mips64el, mipsel, ppc64el, s390x], 5.4.4-1 [armhf])

LDAP modules for the Kamailio SIP server

kamailio-lua-modules (5.4.4-1+b1 [amd64, arm64, armel, i386, mips64el, mipsel, ppc64el, s390x], 5.4.4-1 [armhf])

app_lua module for Kamailio Lua support

kamailio-memcached-modules (5.4.4-1+b1 [amd64, arm64, armel, i386, mips64el, mipsel, ppc64el, s390x], 5.4.4-1 [armhf])

interface to the memcached server, for the Kamailio SIP server

kamailio-mongodb-modules (5.4.4-1+b1 [amd64, arm64, armel, i386, mips64el, mipsel, ppc64el, s390x], 5.4.4-1 [armhf])

mongodb modules for the Kamailio SIP server

kamailio-mono-modules (5.4.4-1+b1)

app_mono module for the Kamailio SIP server

kamailio-mqtt-modules (5.4.4-1+b1 [amd64, arm64, armel, i386, mips64el, mipsel, ppc64el, s390x], 5.4.4-1 [armhf])

MQTT modules for the Kamailio SIP Server

kamailio-mysql-modules (5.4.4-1+b1 [amd64, arm64, armel, i386, mips64el, mipsel, ppc64el, s390x], 5.4.4-1 [armhf])

MySQL database connectivity module for Kamailio

kamailio-outbound-modules (5.4.4-1+b1 [amd64, arm64, armel, i386, mips64el, mipsel, ppc64el, s390x], 5.4.4-1 [armhf])

SIP Outbound module for the Kamailio SIP server

kamailio-perl-modules (5.4.4-1+b1 [amd64, arm64, armel, i386, mips64el, mipsel, ppc64el, s390x], 5.4.4-1 [armhf])

Perl extensions and database driver for the Kamailio SIP server

kamailio-phonenum-modules (5.4.4-1+b1 [amd64, arm64, armel, i386, mips64el, mipsel, ppc64el, s390x], 5.4.4-1 [armhf])

phonenum modules for the Kamailio SIP server

kamailio-postgres-modules (5.4.4-1+b1 [amd64, arm64, armel, i386, mips64el, mipsel, ppc64el, s390x], 5.4.4-1 [armhf])

PostgreSQL database connectivity module for the Kamailio SIP server

kamailio-presence-modules (5.4.4-1+b1 [amd64, arm64, armel, i386, mips64el, mipsel, ppc64el, s390x], 5.4.4-1 [armhf])

SIP presence modules for Kamailio

kamailio-python3-modules (5.4.4-1+b1 [amd64, arm64, armel, i386, mips64el, mipsel, ppc64el, s390x], 5.4.4-1 [armhf])

app_python3 module for the Kamailio SIP server

kamailio-rabbitmq-modules (5.4.4-1+b1 [amd64, arm64, armel, i386, mips64el, mipsel, ppc64el, s390x], 5.4.4-1 [armhf])

RabbitMQ and AMQP integration modules for the Kamailio SIP server

kamailio-radius-modules (5.4.4-1+b1 [amd64, arm64, armel, i386, mips64el, mipsel, ppc64el, s390x], 5.4.4-1 [armhf])

RADIUS modules for the Kamailio SIP server

kamailio-redis-modules (5.4.4-1+b1 [amd64, arm64, armel, i386, mips64el, mipsel, ppc64el, s390x], 5.4.4-1 [armhf])

Redis database connectivity module for the Kamailio SIP server

kamailio-ruby-modules (5.4.4-1+b1 [amd64, arm64, armel, i386, mips64el, mipsel, ppc64el, s390x], 5.4.4-1 [armhf])

app_ruby module for Kamailio Ruby support

kamailio-sctp-modules (5.4.4-1+b1 [amd64, arm64, armel, i386, mips64el, mipsel, ppc64el, s390x], 5.4.4-1 [armhf])

SCTP SIP transport module for the Kamailio SIP server

kamailio-snmpstats-modules (5.4.4-1+b1 [amd64, arm64, armel, i386, mips64el, mipsel, ppc64el, s390x], 5.4.4-1 [armhf])

SNMP AgentX subagent module for the Kamailio SIP server

kamailio-sqlite-modules (5.4.4-1+b1 [amd64, arm64, armel, i386, mips64el, mipsel, ppc64el, s390x], 5.4.4-1 [armhf])

SQLite database connectivity module for the Kamailio SIP server

kamailio-systemd-modules (5.4.4-1+b1 [amd64, arm64, armel, i386, mips64el, mipsel, ppc64el, s390x], 5.4.4-1 [armhf])

systemd logging modules for the Kamailio SIP server

kamailio-tls-modules (5.4.4-1+b1 [amd64, arm64, armel, i386, mips64el, mipsel, ppc64el, s390x], 5.4.4-1 [armhf])

TLS support for the Kamailio SIP server (authentication, transport)

kamailio-unixodbc-modules (5.4.4-1+b1 [amd64, arm64, armel, i386, mips64el, mipsel, ppc64el, s390x], 5.4.4-1 [armhf])

unixODBC database connectivity module for the Kamailio SIP server

kamailio-utils-modules (5.4.4-1+b1 [amd64, arm64, armel, i386, mips64el, mipsel, ppc64el, s390x], 5.4.4-1 [armhf])

Utility functions for the Kamailio SIP server

kamailio-websocket-modules (5.4.4-1+b1 [amd64, arm64, armel, i386, mips64el, mipsel, ppc64el, s390x], 5.4.4-1 [armhf])

WebSocket module for the Kamailio SIP server

kamailio-xml-modules (5.4.4-1+b1 [amd64, arm64, armel, i386, mips64el, mipsel, ppc64el, s390x], 5.4.4-1 [armhf])

XML based extensions for Kamailio's Management Interface

kamailio-xmpp-modules (5.4.4-1+b1 [amd64, arm64, armel, i386, mips64el, mipsel, ppc64el, s390x], 5.4.4-1 [armhf])

XMPP gateway module for the Kamailio SIP server

kanif (1.2.2-3)

cluster management and administration swiss army knife

kannel (1.4.5-10)

WAP and SMS gateway

kannel-docs (1.4.5-10)

WAP and SMS gateway documentation

kannel-extras (1.4.5-10)

WAP and SMS gateway extras

kcptun (20210922+ds-1+b1 [i386], 20210922+ds-1 [amd64, arm64, armel, armhf, mips64el, mipsel, ppc64el, s390x])

Simple UDP Tunnel Based On KCP

kdenetwork-filesharing (4:21.08.0-1)

network filesharing configuration module

keychain (2.8.5-2)

key manager for OpenSSH

keystone-tempest-plugin (0.8.0-2)

OpenStack Integration Test Suite - Keystone plugin

kget (4:21.08.0-1)

download manager

kism3d (0.2.2.1-3+b1)

802.11 visualizer for s3d

kleopatra (4:21.08.1-2)

Certificate Manager and Unified Crypto GUI

knockd (0.8-2+b1 [amd64], 0.8-2 [arm64, armel, armhf, i386, mips64el, mipsel, ppc64el, s390x])

small port-knock daemon

knot (3.1.4-1)

Authoritative domain name server

knot-dnsutils (3.1.4-1)

Clients provided with Knot DNS (kdig, knsupdate, kzonecheck)

knot-host (3.1.4-1)

Version of 'host' bundled with Knot DNS

knot-module-dnstap (3.1.4-1)

dnstap module for Knot DNS

knot-module-geoip (3.1.4-1)

geoip module for Knot DNS

knot-resolver (5.4.2-1)

caching, DNSSEC-validating DNS resolver

knot-resolver-module-http (5.4.2-1)

HTTP module for Knot Resolver

knxd (0.14.46-1)

daemon to access the KNX bus

knxd-dev (0.14.46-1)

development files for knxd

knxd-tools (0.14.46-1)

tools to use knxd

konversation (21.08.0-1)

user friendly Internet Relay Chat (IRC) client for KDE

konversation-data (21.08.0-1)

data files for Konversation

krb5-admin-server (1.18.3-7)

MIT Kerberos master server (kadmind)

krb5-config (2.6+nmu1)

Configuration files for Kerberos Version 5

krb5-gss-samples (1.18.3-7)

MIT Kerberos GSS Sample applications

krb5-k5tls (1.18.3-7)

TLS plugin for MIT Kerberos

krb5-kdc (1.18.3-7)

MIT Kerberos key server (KDC)

krb5-kdc-ldap (1.18.3-7)

MIT Kerberos key server (KDC) LDAP plugin

krb5-kpropd (1.18.3-7)

MIT Kerberos key server (Slave KDC Support)

krb5-otp (1.18.3-7)

OTP plugin for MIT Kerberos

krb5-pkinit (1.18.3-7)

PKINIT plugin for MIT Kerberos

krb5-strength (3.2-3)

Password strength checking for Kerberos KDCs

krb5-sync-plugin (3.1-3)

MIT Kerberos Active Directory synchronization plugin

krb5-sync-tools (3.1-3)

Kerberos Active Directory synchronization tools

krb5-user (1.18.3-7)

basic programs to authenticate using MIT Kerberos

krdc (4:21.08.0-2)

Remote Desktop Connection client

krfb (4:21.08.0-1)

Desktop Sharing utility

kstart (4.3-1)

Kerberos kinit supporting AFS and ticket refreshing

ktorrent (21.08.0-1)

BitTorrent client based on the KDE platform

ktorrent-data (21.08.0-1)

KTorrent data and other architecture independent files

kup-client (0.3.6-2)

kernel.org upload tool

kup-server (0.3.6-2)

kernel.org upload server

kvirc (4:5.0.0+dfsg-5)

KDE-based next generation IRC client with module support

kvirc-data (4:5.0.0+dfsg-5)

Data files for KVIrc

kxc (0.15-3)

Key exchange daemon -- client

kxd (0.15-3)

Key exchange daemon

kxgencert (0.15-3)

Key exchange daemon -- certificate generator

l2tpns (2.3.3-2)

layer 2 tunnelling protocol network server (LNS)

labrea (2.5-stable-3.1)

a 'sticky' honeypot and IDS

latd (1.35+b1)

LAT (Local Area Transport) Daemon

lbcd (3.5.2-3+b1 [amd64], 3.5.2-3 [arm64, armel, armhf, i386, mips64el, mipsel, ppc64el, s390x])

Return system load via UDP for remote load balancers

ldap-utils (2.4.59+dfsg-1)

OpenLDAP utilities

ldnsutils (1.7.1-2+b1)

ldns library for DNS programming

ledger-wallets-udev (0.3)

udev rules for Ledger wallets

lft (3.91-1)

layer-four traceroute

lftp (4.9.2-1+b1 [amd64], 4.9.2-1 [arm64, armel, armhf, i386, mips64el, mipsel, ppc64el, s390x])

Sophisticated command-line FTP/HTTP/BitTorrent client programs

libais-tools (0.17+git.20190917.master.e464cf8-3)

Cli tools for decoding maritime Automatic Identification System messages

libarcglobusutils3 (6.13.0-1)

ARC Globus plugins common libraries

libc-icap-mod-contentfiltering (1:0.5.5-1)

Content filtering Service for c-icap

libc-icap-mod-urlcheck (1:0.5.5-1)

URL Check Service for c-icap

libc-icap-mod-virus-scan (1:0.5.5-1)

Antivirus Service for c-icap

libcentreon-clib (21.04.2-1)

Network, system, applicative supervision and monitoring - core libraries

libcharon-extauth-plugins (5.9.4-1)

strongSwan charon library (extended authentication plugins)

libcharon-extra-plugins (5.9.4-1)

strongSwan charon library (extra plugins)

libdublintraceroute-dev (0.4.2-2+b1)

NAT-aware multipath tracerouting tool (dev)

libfixbuf-tools (2.4.1+ds-1)

Implementation of the IPFIX protocol - tools

libiscsi-bin (1.19.0-3)

iSCSI client shared library - utilities

libmbim-proxy (1.24.6-0.1)

Proxy to communicate with MBIM ports

libmbim-utils (1.24.6-0.1)

Utilities to use the MBIM protocol from the command line

libndp-tools (1.6-1+b1)

Library for Neighbor Discovery Protocol (tools)

libnetplan-dev (0.103-3)

Development files for netplan's libnetplan runtime library

libnetplan0 (0.103-3)

YAML network configuration abstraction runtime library

libnss-tls (1.1-1)

NSS module for encrypted DNS name resolution

libnss-winbind (2:4.13.14+dfsg-1+b1)

Samba nameservice integration plugins

libopeniscsiusr (2.1.5-1)

iSCSI userspace library

libopeniscsiusr-dev (2.1.5-1)

iSCSI userspace library headers

libpam-winbind (2:4.13.14+dfsg-1+b1)

Windows domain authentication integration plugin

libpmix-bin (4.1.1~rc5-1+b1)

Process Management Interface (Exascale) library - tools

libpurple-bin (2.14.8-1)

multi-protocol instant messaging library - extra utilities

libqmi-proxy (1.26.10-0.1)

Proxy to communicate with QMI ports

libqmi-utils (1.26.10-0.1)

Utilities to use the QMI protocol from the command line

libreswan (4.3-1)

Internet Key Exchange daemon

librust-sniffglue-dev (0.12.1-2)

Secure multithreaded packet sniffer - Rust source code

libstrongswan (5.9.4-1)

strongSwan utility and crypto library

libstrongswan-extra-plugins (5.9.4-1)

strongSwan utility and crypto library (extra plugins)

libstrongswan-standard-plugins (5.9.4-1)

strongSwan utility and crypto library (standard plugins)

libtango-tools (9.3.4+dfsg1-1)

TANGO distributed control system - common executable files

libteam-utils (1.31-1)

library for controlling team network device -- userspace utilities

libtelnet-utils (0.21-5+b1)

Small library for parsing the TELNET protocol - utilities

libtrace-tools (3.0.21-1+b3 [mipsel], 3.0.21-1+b2 [amd64, arm64, armel, armhf, i386, mips64el, ppc64el, s390x])

helper utilities for use with the libtrace process library

libusrsctp-examples (0.9.5.0-2)

portable SCTP userland stack - example programs

libvma (9.2.2-1+b1 [amd64], 9.2.2-1 [arm64, ppc64el])

LD_PRELOAD-able library that boosts performance

libwpa-client-dev (2:2.9.0-23)

development files for WPA/WPA2 client support (IEEE 802.11i)

libzeroc-icestorm3.7 (3.7.6-2)

IceStorm publish-subscribe event distribution service

liece (2.0+0.20030527cvs-12)

IRC (Internet Relay Chat) client for Emacs

liece-dcc (2.0+0.20030527cvs-12+b1)

DCC program for liece

limnoria (2021.11.20-1)

robust and user-friendly Python IRC bot

linssid (3.6-7)

graphical wireless scanner

listadmin (2.42-1.3)

command line mailman moderator queue manipulation

lksctp-tools (1.0.19+dfsg-1)

user-space access to Linux kernel SCTP - commandline tools

lldpad (1.1-1)

Link Layer Discovery Protocol Implementation (Runtime)

lldpd (1.0.13-1)

implementation of IEEE 802.1ab (LLDP)

llmnrd (0.5-1+b1 [amd64], 0.5-1 [arm64, armel, armhf, i386, mips64el, mipsel, ppc64el, s390x])

Link-Local Multicast Resolution (LLMNR) Daemon for Linux

lltdscan (0+20180223-1+b1 [arm64], 0+20180223-1 [amd64, armel, armhf, i386, mips64el, mipsel, ppc64el, s390x])

Scan for LLTD-enabled hosts on your network

localslackirc (1.14-1)

IRC gateway for slack, running on localhost for one user

lomiri-download-manager (0.1.0-9)

Lomiri Download Manager - daemon

lomiri-upload-manager (0.1.0-9)

Lomiri Upload Manager - daemon

looking-glass-client (0+b4+dfsg.1-1)

Low latency KVM FrameRelay implementation for VGA Passthrough

loqui (0.7.0-2)

GTK+ based multipane IRC/Chat Client

lostirc (0.4.6-4.2+b2)

simple gtk-based IRC client

lpr (1:2008.05.17.3)

BSD lpr/lpd line printer spooling system

lpr

virtual package provided by lprng, cups-bsd

lprng (3.8.B-5)

lpr/lpd printer spooling system

lsh-client (2.1-13)

Secure Shell v2 (SSH2) protocol client

lsh-server (2.1-13)

Secure Shell v2 (SSH2) protocol server

lsh-utils (2.1-13)

Secure Shell v2 (SSH2) protocol utilities

lua-unbound (1.0.0-1)

Unbound bindings for the Lua language

luksmeta (9-3)

Utility to access metadata in a LUKSv1 header

lyskom-elisp-client (0.48+git.20200923.ec349ff4-3)

emacs client for LysKOM

lyskom-server (2.1.2-16+b2 [amd64], 2.1.2-16+b1 [arm64, armel, armhf, i386, mips64el, mipsel, ppc64el, s390x])

Server for the LysKOM conference system

macchanger (1.7.0-5.4)

utility for manipulating the MAC address of network interfaces

mactelnet-client (0.4.4-4+b1 [amd64], 0.4.4-4 [arm64, armel, armhf, i386, mips64el, mipsel, ppc64el, s390x])

Console tools for telneting and pinging via MAC addresses

mactelnet-server (0.4.4-4+b1 [amd64], 0.4.4-4 [arm64, armel, armhf, i386, mips64el, mipsel, ppc64el, s390x])

Telnet daemon for accepting connections via MAC addresses

magnum-api (12.0.0-2)

OpenStack containers as a service

magnum-common (12.0.0-2)

OpenStack containers as a service - API server

magnum-conductor (12.0.0-2)

OpenStack containers as a service - conductor

magnum-tempest-plugin (1.5.0-2)

OpenStack Integration Test Suite - Magnum plugin

mailutils-comsatd (1:3.13-1)

GNU mailutils-based comsatd daemon

mailutils-imap4d (1:3.13-1)

GNU mailutils-based IMAP4 Daemon

mailutils-pop3d (1:3.13-1)

GNU mailutils-based POP3 Daemon

manderlbot (0.9.3-1.1)

IRC bot, written in Erlang

mangler (1.2.5-4.1)

Ventrilo compatible client for Linux

manila-api (1:13.0.0-1)

OpenStack shared file system as a service - API server

manila-common (1:13.0.0-1)

OpenStack shared file system as a service - common files

manila-data (1:13.0.0-1)

Manila storage service - Data service

manila-scheduler (1:13.0.0-1)

OpenStack shared file system as a service - Scheduler server

manila-share (1:13.0.0-1)

OpenStack shared file system as a service - Share server

manila-tempest-plugin (1.6.0-2)

OpenStack Integration Test Suite - Manila plugin

maradns (2.0.13-1.4+b2)

simple security-focused authoritative Domain Name Service server

maradns-deadwood (2.0.13-1.4+b2)

simple security-focused recursive Domain Name Service server

maradns-zoneserver (2.0.13-1.4+b2)

complementary server process to TCP functions for MaraDNS

masakari-api (12.0.0-1)

OpenStack Virtual Machine High Availability (VMHA) - API Server

masakari-common (12.0.0-1)

OpenStack Virtual Machine High Availability (VMHA) - common files

masakari-engine (12.0.0-1)

OpenStack Virtual Machine High Availability (VMHA) - API Server

masakari-host-monitor (12.0.0-1)

OpenStack Virtual Machine High Availability (VMHA) - host monitor

masakari-instance-monitor (12.0.0-1)

OpenStack Virtual Machine High Availability (VMHA) - instance monitor

masakari-introspective-instance-monitor (12.0.0-1)

OpenStack VirtualMachine High Availability (VMHA) - introspective host monitor

masakari-monitors-common (12.0.0-1)

OpenStack Virtual Machine High Availability (VMHA) - monitors common files

masakari-process-monitor (12.0.0-1)

OpenStack VM High Availability (VMHA) - process monitor

mason (1.0.0-13)

Interactively creates a Linux packet filtering firewall

masscan (2:1.3.2+ds1-1)

TCP port scanner

matrix-mirage (0.7.2~dfsg+~hsluv1.0.0+~1.0.0-3)

desktop IM client for the Matrix protocol

matrix-synapse (1.47.1-1)

Matrix reference homeserver

mcabber (1.1.2-2)

small Jabber (XMPP) console client

mdk3 (6.0-8)

Wireless attack tool for IEEE 802.11 networks

mdk4 (4.2-3)

Wireless attack tool for IEEE 802.11 networks

media-types (4.0.0)

List of standard media types and their usual file extension

meshs3d (0.2.2.1-3+b1)

OLSR/B.A.T.M.A.N. topology visualizer for s3d

mfcuk (0.3.8+git20180720-2)

MiFare Classic Universal toolKit

mgen (5.02.b+dfsg1-2.2)

packet generator for IP network performance tests

microdc2 (0.15.6-4+b2)

command-line based Direct Connect client

migrationtools (48-1)

Migration scripts for LDAP

mime-support (3.66)

transitional package

mininet (2.3.0-1)

process-based network emulator

minisapserver (0.3.6-1.1+b3)

Mini SAP Server

minissdpd (1.5.20190824-1)

keep memory of all UPnP devices that announced themselves

miniupnpc (2.2.1-1)

UPnP IGD client lightweight library client

miniupnpd (2.2.1-1)

UPnP and NAT-PMP daemon for gateway routers

miniupnpd-iptables (2.2.1-1)

UPnP and NAT-PMP daemon for gateway routers - legacy iptables backend

miniupnpd-nftables (2.2.1-1)

UPnP and NAT-PMP daemon for gateway routers - nftables backend

miredo (1.2.6-7.1)

Teredo IPv6 tunneling through NATs

miredo-server (1.2.6-7.1)

Teredo IPv6 tunneling server

mirrorbits (0.5.1+git20210123.eeea0e0+ds1-1+b1 [amd64], 0.5.1+git20210123.eeea0e0+ds1-1 [arm64, armel, armhf, i386, mips64el, mipsel, ppc64el, s390x])

geographical download redirector

mistral-api (13.0.0-1)

OpenStack Workflow service - API

mistral-common (13.0.0-1)

OpenStack Workflow service - common files

mistral-engine (13.0.0-1)

OpenStack Workflow service - Engine

mistral-event-engine (13.0.0-1)

OpenStack Workflow service - Event Engine

mistral-executor (13.0.0-1)

OpenStack Workflow service - Executor

mistral-tempest-plugin (1.3.0-2)

OpenStack Integration Test Suite - Mistral plugin

mitmproxy (6.0.2-1)

SSL-capable man-in-the-middle HTTP proxy

mktorrent (1.1-2)

simple command line utility to create BitTorrent metainfo files

mmdb-bin (1.5.2-1)

IP geolocation lookup command-line tool

modem-manager-gui (0.0.20-2+b1)

GUI front-end for ModemManager / Wader / oFono

monitoring-plugins (2.3.1-1)

Plugins for nagios compatible monitoring systems (metapackage)

monitoring-plugins-basic (2.3.1-1)

Plugins for nagios compatible monitoring systems (basic)

monitoring-plugins-btrfs (12-2)

btrfs plugin for nagios compatible monitoring systems

monitoring-plugins-common (2.3.1-1)

Common files for plugins for nagios compatible monitoring

monitoring-plugins-contrib (35.20210511)

Plugins for nagios compatible monitoring systems

monitoring-plugins-standard (2.3.1-1)

Plugins for nagios compatible monitoring systems (standard)

monitoring-plugins-systemd (2.3.1-1)

systemd plugin for nagios compatible monitoring systems

monkeysphere (0.43-3.1)

leverage the OpenPGP web of trust for SSH and TLS authentication

moonshot-gss-eap (1.0.1-6+b3 [amd64], 1.0.1-6+b2 [arm64, armel, armhf, i386, mips64el, mipsel, ppc64el, s390x])

Moonshot Federated Authentication - authentication mechanism

moonshot-trust-router (3.5.4+1)

Moonshot Trust Router server

moonshot-ui (1.1.0+libsecret~2+b1)

Moonshot Identity Selector

mosh (1.3.2-2.1+b3)

Mobile shell that supports roaming and intelligent local echo

mosquitto (2.0.11-1)

MQTT version 5.0/3.1.1/3.1 compatible message broker

mosquitto-clients (2.0.11-1)

Mosquitto command line MQTT clients

mozillavpn (2.2.0-1)

Fast, secure and easy to use VPN.

mpdas (0.4.5-1+b1 [amd64], 0.4.5-1 [arm64, armel, armhf, i386, mips64el, mipsel, ppc64el, s390x])

AudioScrobbler client for MPD

mpop (1.4.14-1)

POP3 mail retriever

mrtg (2.17.8+git20211109.9205d1d-1)

Multi Router Traffic Grapher

mrtg-contrib (2.17.8+git20211109.9205d1d-1)

Multi Router Traffic Grapher (contributed files)

mrtg-ping-probe (2.2.0-2)

Ping module for Multi Router Traffic Grapher

mrtgutils (0.8.3+b2)

Utilities to generate statistics for mrtg

mrtgutils-sensors (0.8.3+b2)

Utilities to generate statistics for mrtg (from lm-sensors)

msktutil (1.1-1)

Utility for interoperability with Active Directory

msva-perl (0.9.2-1.1)

Cryptographic identity validation agent (Perl implementation)

mtail (3.0.0~rc43-3+b2)

Extract monitoring data from logs for collection in a timeseries database

mtr (0.94-2)

Full screen ncurses and X11 traceroute tool

mtr-tiny (0.94-2)

Full screen ncurses traceroute tool

munin (2.0.67-4)

network-wide graphing framework (grapher/gatherer)

munin-async (2.0.67-4)

network-wide graphing framework (async master/client)

munin-common (2.0.67-4)

network-wide graphing framework (common)

munin-libvirt-plugins (0.0.7-1)

Munin plugins using libvirt

munin-node (2.0.67-4)

network-wide graphing framework (node)

munin-node-c (0.0.13-1)

C rewrite of Munin node

munin-plugins-btrfs (12-2)

munin plugin for monitoring btrfs filesystems

munin-plugins-c (0.0.13-1)

C rewrite of some Munin plugins

munin-plugins-core (2.0.67-4)

network-wide graphing framework (plugins for node)

munin-plugins-extra (2.0.67-4)

network-wide graphing framework (user contributed plugins for node)

munin-plugins-java (2.0.67-4)

network-wide graphing framework (java plugins for node)

murano-cfapi (1:12.0.0-1)

cloud-ready application catalog - Cloud Foundry broker

murano-tempest-plugin (2.3.1-3)

OpenStack Integration Test Suite - Murano plugin

myproxy (6.2.9-1)

Credential Management Service Client

myproxy-admin (6.2.9-1)

Credential Management Service Administration Tools

myproxy-server (6.2.9-1)

Credential Management Service Server

mysecureshell (2.0-2+b2)

SFTP Server with ACL

mzclient (0.9.0-6.1)

CLI library for multicast DNS service discovery (commandline tool)

n2n (1.3.1~svn3789-7+b1 [i386], 1.3.1~svn3789-7 [amd64, arm64, armel, armhf, mips64el, mipsel, ppc64el, s390x])

Peer-to-Peer VPN network daemon

nadoka (0.10.0-1)

IRC logger, monitor and proxy program ('bot') in Ruby

nagios-check-xmppng (0.3.2-3)

monitoring plugin to check XMPP servers

nagios-images (0.9.4)

Collection of images and icons for the nagios system

nagios-nrpe-plugin (4.0.3-1)

Nagios Remote Plugin Executor Plugin

nagios-nrpe-server (4.0.3-1)

Nagios Remote Plugin Executor Server

nagios-plugin-check-multi (0.26-4)

run nagios checks as a group

nagios-plugins-contrib (35.20210511)

Transitional package for monitoring-plugins-contrib

nagios-plugins-contrib

virtual package provided by monitoring-plugins-contrib

nagios-plugins-rabbitmq (1:1.2.0-2.3)

Set of Nagios checks useful for monitoring a RabbitMQ server

nagios-snmp-plugins (2.1.0-2)

SNMP Plugins for nagios

nagios4 (4.4.6-4)

host/service/network monitoring and management system

nagios4-cgi (4.4.6-4)

cgi files for nagios4

nagios4-common (4.4.6-4)

support files for nagios4

nagios4-core (4.4.6-4)

host/service/network monitoring and management system core files

nagvis (1:1.9.27-1)

visualization addon for Nagios or Icinga

nagvis-demos (1:1.9.27-1)

visualization addon for Nagios or Icinga - demo maps

nam (1.15-5.2)

Network Animator for network simulation

nam-examples (1.15-5.2)

examples of nam

nast (0.2.0-9)

packet sniffer and lan analyzer

nat-traverse (0.7-2)

NAT gateway traversal utility

natpmp-utils (20150609-7.1)

transitional package

natpmpc (20150609-7.1)

portable and fully compliant implementation of NAT-PMP (client)

nbtscan (1.7.1-1)

scan networks searching for NetBIOS information

ncaptool (1.9.2-7)

network capture tool

ncat (7.91+dfsg1+really7.80+dfsg1-2)

NMAP netcat reimplementation

ncdc (1.22.1-3)

file sharing program using Direct Connect protocols

ncftp (2:3.2.5-2.2)

User-friendly and well-featured FTP client

ncrack (0.7+debian-3)

High-speed network authentication cracking tool

nd (0.8.2-8+b1)

small command line interface to WebDAV servers

ndiff (7.91+dfsg1+really7.80+dfsg1-2)

The Network Mapper - result compare utility

ndisc6 (1.0.4-2)

IPv6 diagnostic tools

ndppd (0.2.5-6)

daemon that proxies IPv6 NDP messages

nemo-nextcloud (3.3.5-1)

Nextcloud integration for Nemo

nemo-owncloud (2.6.3.14058+dfsg-1)

ownCloud integration for Nemo

net-acct (0.71-9.1)

User-mode IP accounting daemon

net-tools (1.60+git20181103.0eebece-1)

NET-3 networking toolkit

netatalk (3.1.12~ds-9+b1)

Apple Filing Protocol service

netcat-openbsd (1.218-2)

TCP/IP swiss army knife

netcat-traditional (1.10-47)

TCP/IP swiss army knife

netconfd (2.12-1)

NETCONF (RFC6241) agent

netconfd-module-ietf-interfaces (2.12-1)

SIL module for netconfd implementing ietf-interfaces.yang

netconfd-module-ietf-system (2.12-1)

SIL module for netconfd implementing ietf-system.yang

netctl (1.24-1)

Profile based systemd network management

netdata (1.31.0-4)

real-time performance monitoring (metapackage)

netdata-apache2 (1.31.0-4)

real-time performance monitoring (apache integration)

netdata-core (1.31.0-4)

real-time performance monitoring (core)

netdata-core-no-sse (1.31.0-4)

real-time performance monitoring (core, no-sse build)

netdata-plugins-bash (1.31.0-4)

real-time performance monitoring (bash plugins)

netdata-plugins-nodejs (1.31.0-4)

real-time performance monitoring (nodejs plugins)

netdata-plugins-python (1.31.0-4)

real-time performance monitoring (python plugins)

netdata-web (1.31.0-4)

real-time performance monitoring (web)

netdiscover (0.8.1-2)

active/passive network address scanner using ARP requests

nethogs (0.8.6-1)

Net top tool grouping bandwidth per process

netlabel-tools (0.30.0-1+b1 [amd64], 0.30.0-1 [arm64, armel, armhf, i386, mips64el, mipsel, ppc64el, s390x])

management tool for the Linux NetLabel Subsystem

netmask (2.4.4-3)

helps determine network masks

netmate (0.2.0-11)

netdude clone that shows pcap dump lines in network header style

netperf (2.7.0-0.1) [non-free]

Network performance benchmark

netperfmeter (1.9.2-1)

Network Performance Meter (measurement program)

netperfmeter-plotting (1.9.2-1)

Network Performance Meter (plotting program)

netpipe-lam (3.7.2-8+b1 [amd64], 3.7.2-8 [arm64, armel, armhf, i386, mips64el, mipsel, ppc64el, s390x])

Network performance tool using LAM MPI

netpipe-mpich2 (3.7.2-8+b1 [amd64], 3.7.2-8 [arm64, armel, armhf, i386, mips64el, mipsel, ppc64el, s390x])

Network performance tool using MPICH2 MPI

netpipe-openmpi (3.7.2-8+b1 [amd64], 3.7.2-8 [arm64, armel, armhf, i386, ppc64el])

Network performance tool using OpenMPI

netpipe-pvm (3.7.2-8+b1 [amd64], 3.7.2-8 [arm64, armel, armhf, i386, mips64el, mipsel, ppc64el, s390x])

Network performance tool using PVM

netpipe-tcp (3.7.2-8+b1 [amd64], 3.7.2-8 [arm64, armel, armhf, i386, mips64el, mipsel, ppc64el, s390x])

Network performance tool using the TCP protocol

netpipes (4.2-8+b1)

manipulate BSD TCP/IP stream sockets

netplan.io (0.103-3)

YAML network configuration abstraction for various backends

netplug (1.2.9.2-3)

network link monitor daemon

netproc (0.5.5-1+b1 [amd64], 0.5.5-1 [arm64, armel, armhf, i386, mips64el, mipsel, ppc64el, s390x])

tool to monitor network usage by processes

netr (0.1.4-1+b1 [amd64], 0.1.4-1 [arm64, armel, armhf, i386, mips64el, mipsel, ppc64el, s390x])

Simple network interface monitor showing traffic stats

netrw (1.3.2-3+b1)

netcat like tool with nice features to transport files over network

netscript-2.4 (5.5.5)

Linux 2.4/2.6/3.x router/firewall/VM host network config system.

netscript-ipfilter (5.5.5)

Linux 2.6/3.x iptables management system.

netscript-ipfilter

virtual package provided by netscript-ipfilter

netsed (1.2-3+b1)

network packet-altering stream editor

netselect (0.3.ds1-29)

speed tester for choosing a fast network server

netselect-apt (0.3.ds1-29)

speed tester for choosing a fast Debian mirror

netsend (0.0~svnr250-1.4)

a speedy filetransfer and network diagnostic program

netsniff-ng (0.6.8-2+b1)

Linux network packet sniffer toolkit

netstat-nat (1.4.10-3+b1)

tool that display NAT connections

netstress (1.2.0-9)

utility to stress and benchmark networks

netwag (5.39.0-1.4)

graphical frontend for netwox

network-manager (1.32.12-1)

network management framework (daemon and userspace tools)

network-manager-config-connectivity-debian (1.32.12-1)

NetworkManager configuration to enable connectivity checking

network-manager-fortisslvpn (1.2.8-2+b2)

network management framework (Fortinet SSLVPN plugin core)

network-manager-fortisslvpn-gnome (1.2.8-2+b2)

network management framework (Fortinet SSLVPN plugin GNOME GUI)

network-manager-iodine (1.2.0-3.1)

network management framework (iodine plugin core)

network-manager-iodine-gnome (1.2.0-3.1)

network management framework (iodine plugin GNOME GUI)

network-manager-l2tp (1.20.0-1)

network management framework (L2TP plugin core)

network-manager-l2tp-gnome (1.20.0-1)

network management framework (L2TP plugin GNOME GUI)

network-manager-openconnect (1.2.6-1)

network management framework (OpenConnect plugin core)

network-manager-openconnect-gnome (1.2.6-1)

network management framework (OpenConnect plugin GNOME GUI)

network-manager-openvpn (1.8.16-1)

network management framework (OpenVPN plugin core)

network-manager-openvpn-gnome (1.8.16-1)

network management framework (OpenVPN plugin GNOME GUI)

network-manager-pptp (1.2.8-4)

network management framework (PPTP plugin core)

network-manager-pptp-gnome (1.2.8-4)

network management framework (PPTP plugin GNOME GUI)

network-manager-ssh (1.2.11-1)

network management framework (SSH plugin core)

network-manager-ssh-gnome (1.2.11-1)

network management framework (SSH plugin GNOME GUI)

network-manager-strongswan (1.5.2-1)

network management framework (strongSwan plugin)

network-manager-vpnc (1.2.6-4)

network management framework (VPNC plugin core)

network-manager-vpnc-gnome (1.2.6-4)

network management framework (VPNC plugin GNOME GUI)

networking-mlnx-common (1:16.0.0-1)

OpenStack virtual network service - Mellanox plugin common files

networking-mlnx-eswitchd (1:16.0.0-1)

Neutron is a virtual network service for Openstack - Mellanox eswitchd

netwox (5.39.0-1.4)

networking utilities

neutron-api (2:19.0.0-1)

OpenStack virtual network service - API service

neutron-bgp-dragent (2:19.0.0-1)

OpenStack Neutron Dynamic Routing - Agent

neutron-common (2:19.0.0-1)

OpenStack virtual network service - common files

neutron-dhcp-agent (2:19.0.0-1)

OpenStack virtual network service - DHCP agent

neutron-dynamic-routing-common (2:19.0.0-1)

OpenStack Neutron Dynamic Routing - common files

neutron-l3-agent (2:19.0.0-1)

OpenStack virtual network service - l3 agent

neutron-linuxbridge-agent (2:19.0.0-1)

OpenStack virtual network service - Linux bridge agent

neutron-macvtap-agent (2:19.0.0-1)

OpenStack virtual network service - MacVTap Agent

neutron-metadata-agent (2:19.0.0-1)

OpenStack virtual network service - metadata agent

neutron-metering-agent (2:19.0.0-1)

OpenStack virtual network service - metering agent

neutron-openvswitch-agent (2:19.0.0-1)

OpenStack virtual network service - Open vSwitch agent

neutron-ovn-metadata-agent (2:19.0.0-1)

OpenStack virtual network service - OVN Metadata Agent

neutron-plugin-nec-agent (2:19.0.0-1)

OpenStack virtual network service - NEC agent

neutron-rpc-server (2:19.0.0-1)

OpenStack virtual network service - RPC service

neutron-server (2:19.0.0-1)

OpenStack virtual network service - metapackage for the server

neutron-sriov-agent (2:19.0.0-1)

OpenStack virtual network service - SR-IOV agent

neutron-taas-openvswitch-agent (7.0.0-1)

OpenStack virtual network service - Tap-as-a-Service agent

neutron-tempest-plugin (1.7.0-2)

OpenStack Integration Test Suite - Neutron plugin

neutron-vpnaas-common (2:19.0.0-1)

OpenStack virtual network service - VPNaaS common files

neutron-vpnaas-vyatta-agent (2:19.0.0-1)

OpenStack virtual network service - VPNaaS Vyatta Agent

newsboat (2.21-1)

text mode rss feed reader with podcast support

nextcloud-desktop (3.3.5-1)

Nextcloud folder synchronization tool

nextcloud-desktop-cmd (3.3.5-1)

folder synchronization with an Nextcloud server - cmd client

nextcloud-desktop-common (3.3.5-1)

Nextcloud folder synchronization - common data

nfacct (1.0.2-3)

netfilter accounting object tool

nfct (1:1.4.6-2)

Tool to interact with the connection tracking system

nfdump (1.6.22-2)

netflow capture daemon

nfdump-sflow (1.6.22-2)

sflow collector daemon

nfs-common (1:1.3.4-6)

NFS support files common to client and server

nfs-ganesha (3.4-1+b1)

NFS server in User Space

nfs-ganesha-rados-grace (3.4-1+b1)

nfs-ganesha ganesha-rados-grace program

nfs-kernel-server (1:1.3.4-6)

support for NFS kernel server

nftables (1.0.1-1)

Program to control packet filtering rules by Netfilter project

nftlb (0.6-1)

nftables load balancer

ngircd (26.1-1)

lightweight Internet Relay Chat server

ngrep (1.47+ds1-5)

grep for network traffic

nicstat (1.95-1+b2)

print network traffic statistics

nield (0.6.1-2+b1)

generate logs related to network interfaces

nikto (1:2.1.5-3.1) [non-free]

web server security scanner

nis (4.4)

Network Information Service (NIS)

nload (0.7.4-2+b1)

realtime console network usage monitor

nm-tray (0.4.3-2+b1 [amd64, arm64, i386, mips64el, mipsel, ppc64el, s390x], 0.4.3-2 [armel, armhf])

Simple Network Manager frontend written in Qt

nmap (7.91+dfsg1+really7.80+dfsg1-2)

The Network Mapper

nmap-common (7.91+dfsg1+really7.80+dfsg1-2)

Architecture independent files for nmap

nmapsi4 (0.5~alpha2-3)

graphical interface to nmap, the network scanner

nordugrid-arc-acix-core (6.13.0-1)

ARC cache index - core components

nordugrid-arc-acix-index (6.13.0-1)

ARC cache index - index server

nordugrid-arc-acix-scanner (6.13.0-1)

ARC cache index - scanner server

nordugrid-arc-arcctl (6.13.0-1)

ARC Resource-coupled EXecution service

nordugrid-arc-arcctl-service (6.13.0-1)

ARC Control Tool - service control modules

nordugrid-arc-archery-manage (6.13.0-1)

ARCHERY administration tool

nordugrid-arc-arex (6.13.0-1)

ARC Resource-coupled EXecution service

nordugrid-arc-arex-python-lrms (6.13.0-1)

ARC Resource-coupled EXecution service - Python LRMS backends

nordugrid-arc-client (6.13.0-1)

ARC command line clients

nordugrid-arc-community-rtes (6.13.0-1)

ARC Resource-coupled EXecution service - Python LRMS backends

nordugrid-arc-datadelivery-service (6.13.0-1)

ARC data delivery service

nordugrid-arc-dev (6.13.0-1)

ARC development files

nordugrid-arc-gridftpd (6.13.0-1)

ARC GridFTP server

nordugrid-arc-hed (6.13.0-1)

ARC Hosting Environment Daemon

nordugrid-arc-infosys-ldap (6.13.0-1)

ARC LDAP-based information services

nordugrid-arc-monitor (6.13.0-1)

ARC LDAP monitor web application

nordugrid-arc-nagios-plugins (2.0.0-2)

Nagios plugins for ARC

nordugrid-arc-nagios-plugins-egi (2.0.0-2)

EGI configuration and dependencies for the ARC Nagios plugins

nordugrid-arc-nordugridmap (6.13.0-1)

ARC's nordugridmap tool

nordugrid-arc-plugins-arcrest (6.13.0-1)

ARC REST plugin

nordugrid-arc-plugins-gfal (6.13.0-1)

ARC GFAL2 plugins

nordugrid-arc-plugins-globus (6.13.0-1)

ARC Globus plugins (transitional package)

nordugrid-arc-plugins-gridftp (6.13.0-1)

ARC Globus dependent DMCs

nordugrid-arc-plugins-gridftpjob (6.13.0-1)

ARC GRIDFTPJOB client plugin

nordugrid-arc-plugins-internal (6.13.0-1)

ARC internal plugin

nordugrid-arc-plugins-lcas-lcmaps (6.13.0-1)

ARC LCAS/LCMAPS plugins

nordugrid-arc-plugins-needed (6.13.0-1)

ARC base plugins

nordugrid-arc-plugins-python (6.13.0-1)

ARC Python dependent plugin

nordugrid-arc-plugins-xrootd (6.13.0-1)

ARC xrootd plugins

nordugrid-arc-test-utils (6.13.0-1)

ARC test tools

nordugrid-arc-wn (6.13.0-1)

ARC optional worker nodes components

nova-api (2:24.0.0-1)

OpenStack Compute - compute API frontend

nova-common (2:24.0.0-1)

OpenStack Compute - common files

nova-compute (2:24.0.0-1)

OpenStack Compute - compute node

nova-compute-ironic (2:24.0.0-1)

OpenStack Compute - compute node (Ironic)

nova-compute-kvm (2:24.0.0-1)

OpenStack Compute - compute node (KVM)

nova-compute-lxc (2:24.0.0-1)

OpenStack Compute - compute node (LXC)

nova-compute-qemu (2:24.0.0-1)

OpenStack Compute - compute node (QEmu)

nova-conductor (2:24.0.0-1)

OpenStack Compute - conductor service

nova-consoleproxy (2:24.0.0-1)

OpenStack Compute - NoVNC proxy

nova-scheduler (2:24.0.0-1)

OpenStack Compute - virtual machine scheduler

nova-volume (2:24.0.0-1)

OpenStack Compute - storage metapackage

npd6 (1.1.0-4)

IPv6 neighbor proxy daemon

nrpe-ng (0.2.0-1)

Next-generation Nagios remote plugin agent

ns3 (3.35+dfsg-1)

discrete-event network simulator for Internet systems

nsca (2.10.1-1)

Nagios service monitor agent

nsca-client (2.10.1-1)

Nagios service monitor agent - client package

nsca-ng-client (1.6-4)

Send monitoring commands to NSCA-ng server

nsca-ng-server (1.6-4)

Monitoring command acceptor

nsd (4.3.8-1)

authoritative domain name server

nslint (3.0a2-1.1+b2)

Lint for DNS files, checks integrity

nss-tlsd (1.1-1)

encrypted DNS name resolution daemon

nss-updatedb (10-6)

Cache name service directories in DB format

nstreams (1.0.4-1+b1)

network streams - a tcpdump output analyzer

ntp (1:4.2.8p15+dfsg-1)

Network Time Protocol daemon and utility programs

ntpdate (1:4.2.8p15+dfsg-1)

client for setting system time from NTP servers (deprecated)

ntpsec (1.2.1+dfsg1-2)

Network Time Protocol daemon and utility programs

ntpsec-ntpdate (1.2.1+dfsg1-2)

client for setting system time from NTP servers

ntpsec-ntpviz (1.2.1+dfsg1-2)

NTP statistics graphing utility

nttcp (1.47-13) [non-free]

New test TCP program

nullidentd (1.0-5+b2)

small, fast identd daemon

nutcracker (0.4.1+dfsg-1)

Fast, light-weight proxy for memcached and Redis

nuttcp (6.1.2-4+b1)

network performance measurement tool

nzbget (21.0+dfsg-2)

command-line based binary newsgrabber for nzb files

oar-restful-api (2.5.9-1)

OAR web services

obfs4proxy (0.0.8-1+b6)

pluggable transport proxy for Tor, implementing obfs4

ocproxy (1.60-1+b3 [mips64el], 1.60-1+b2 [amd64, arm64, armel, armhf, i386, mipsel, ppc64el, s390x])

SOCKS proxy for openconnect

ocserv (1.1.3-1)

OpenConnect VPN server compatible with Cisco AnyConnect VPN

ocsinventory-agent (2:2.8-2)

Hardware and software inventory tool (client)

octavia-agent (9.0.0-1)

OpenStack Load Balancer as a Service - Agent

octavia-common (9.0.0-1)

OpenStack Load Balancer as a Service - Common files

octavia-driver-agent (9.0.0-1)

OpenStack Load Balancer as a Service - Driver Agent

octavia-health-manager (9.0.0-1)

OpenStack Load Balancer Service - Health manager

octavia-housekeeping (9.0.0-1)

OpenStack Load Balancer Service - Housekeeping manager

octavia-tempest-plugin (1.8.1-2)

OpenStack Integration Test Suite - Octavia plugin

octavia-worker (9.0.0-1)

OpenStack Load Balancer Service - Worker

octorpki (1.4.2-1)

Cloudflare's RPKI validator

odoo-14 (14.0.0+dfsg.3-1)

Open Source Apps To Grow Your Business

oidentd (2.5.0-1)

replacement ident daemon

omnievents (1:2.6.2-5.1)

omniORB event service

onak (0.6.1-1)

OpenPGP Key Server

onedrive (2.4.13-1+b1)

folder synchronization with OneDrive

onesixtyone (0.3.3~git20190328-2)

fast and simple SNMP scanner

onionbalance (0.2.2-1)

Tor hidden service load balancer

open-iscsi (2.1.5-1)

iSCSI initiator tools

open-isns-discoveryd (0.100-3)

Internet Storage Name Service - iSNS discovery daemon

open-isns-server (0.100-3)

Internet Storage Name Service - iSNS server

open-isns-utils (0.100-3)

Internet Storage Name Service - client utilities

openafs-client (1.8.8-3)

AFS distributed filesystem client support

openafs-dbserver (1.8.8-3)

AFS distributed filesystem database server

openafs-fileserver (1.8.8-3)

AFS distributed filesystem file server

openafs-fuse (1.8.8-3)

AFS distributed file system experimental FUSE client

openafs-krb5 (1.8.8-3)

AFS distributed filesystem Kerberos 5 integration

openbgpd (7.2-1)

OpenBSD BGP daemon

openbsc-dev (1.4.0+dfsg1-1)

Header file needed by tools tightly integrated

openbsd-inetd (0.20160825-5)

OpenBSD Internet Superserver

openconnect (8.10-2+b1)

open client for Cisco AnyConnect, Pulse, GlobalProtect VPN

openfortivpn (1.17.1-1)

Fortinet client for PPP+SSL VPN tunnel services

openiked (7.0-1)

Internet Key Exchange (IKEv2) daemon

openmpi-bin (4.1.2-1)

high performance message passing library -- binaries

openmpi-common (4.1.2-1)

high performance message passing library -- common files

openntpd (1:6.2p3-4.2)

OpenBSD NTP daemon

openresolv (3.12.0-2)

management framework for resolv.conf

opensm (3.3.23-2)

InfiniBand subnet manager

openssh-client (1:8.7p1-2)

secure shell (SSH) client, for secure access to remote machines

openssh-client-ssh1 (1:7.5p1-12)

secure shell (SSH) client for legacy SSH1 protocol

openssh-known-hosts (0.6.2-1.1)

download, filter and merge known_hosts for OpenSSH

openssh-server (1:8.7p1-2)

secure shell (SSH) server, for secure access from remote machines

openssh-sftp-server (1:8.7p1-2)

secure shell (SSH) sftp server module, for SFTP access from remote machines

openssh-tests (1:8.7p1-2)

OpenSSH regression tests

openstack-clients (0.31)

Metapackage to install all Openstack clients

openstack-cloud-identity (0.31)

Metapackage to install an Openstack keystone

openstack-cloud-services (0.31)

Metapackage to install all Openstack service dependencies

openstack-cluster-installer (41)

automatic PXE and puppet-master installer for OpenStack

openstack-cluster-installer-agent (41)

automatic PXE and puppet-master installer for OpenStack - agent

openstack-cluster-installer-cli (41)

automatic PXE and puppet-master installer for OpenStack - API client

openstack-cluster-installer-common (41)

automatic PXE and puppet-master installer for OpenStack - agent

openstack-cluster-installer-poc (41)

automatic PXE and puppet-master installer for OpenStack - PoC

openstack-cluster-installer-utils (41)

automatic PXE and puppet-master installer for OpenStack - utils

openstack-compute-node (0.31)

Metapackage to install an Openstack compute node

openstack-deploy (0.31)

Tools to deploy OpenStack

openstack-proxy-node (0.31)

Metapackage to install an Openstack proxy node

openstack-puppet-modules (0.31)

Metapackage to install all OpenStack puppet modules

openstack-tempest-ci (0.31)

validate OpenStack Debian packages using tempest and openstack-deploy

openstack-tempest-ci-live-booter (0.31)

configures a server to boot a custom live image to test OpenStack

openstack-toaster (0.31)

Metapackage to install all of Openstack services at once

opensysusers (0.6-3)

processes sysusers.d directory to create system users

openvpn (2.5.1-3)

virtual private network daemon

openvpn-auth-ldap (2.0.4-1)

OpenVPN LDAP authentication module

openvpn-auth-radius (2.1-7)

OpenVPN RADIUS authentication module

openvswitch-common (2.15.0+ds1-9)

Open vSwitch common components

openvswitch-dev (2.15.0+ds1-9)

Open vSwitch development package

openvswitch-ipsec (2.15.0+ds1-9)

Open vSwitch IPsec tunneling support

openvswitch-pki (2.15.0+ds1-9)

Open vSwitch public key infrastructure dependency package

openvswitch-source (2.15.0+ds1-9)

Open vSwitch source code

openvswitch-switch (2.15.0+ds1-9)

Open vSwitch switch implementations

openvswitch-switch-dpdk (2.15.0+ds1-9)

DPDK enabled Open vSwitch switch implementation

openvswitch-testcontroller (2.15.0+ds1-9)

Simple controller for testing OpenFlow setups

openvswitch-vtep (2.15.0+ds1-9)

Open vSwitch VTEP utilities

oping (1.10.0-4+b1)

sends ICMP_ECHO requests to network hosts

osmo-bsc (1.6.1+dfsg1-4)

GSM Base Station Controller

osmo-bsc-bs11-utils (1.6.1+dfsg1-4)

Command line utilities for Siemens BS-11 BTS

osmo-bsc-ipaccess-utils (1.6.1+dfsg1-4)

Command line utilities for ip.access nanoBTS

osmo-bsc-meas-utils (1.6.1+dfsg1-4)

Command line utilities to manage measurement reports

osmo-bts (1.2.2+dfsg1-2)

Base Transceiver Station for GSM

osmo-fl2k (0.1.1-1)

use a VGA USB adapter as DAC and SDR transmitter

osmo-gbproxy (1.6.2+dfsg1-3)

GPRS Gb Interface Proxy

osmo-ggsn (1.6.0-2)

Osmocom Gateway GPRS Support Node (GGSN)

osmo-gtphub (1.6.2+dfsg1-3)

Proxy for GTP traffic between multiple SGSNs and GGSNs

osmo-hlr (1.2.1+dfsg1-1)

Osmocom Home Location Register

osmo-hnbgw (0.6.1+dfsg1-2)

osmocom Home Node B Gateway

osmo-mgw (1.7.0+dfsg1-2)

Osmocom's Media Gateway for 2G and 3G circuit-switched mobile networks

osmo-msc (1.6.3+dfsg1-2)

Osmocom's Mobile Switching Center for 2G and 3G mobile networks

osmo-pcu (0.8.0-3)

Osmocom GPRS/EDGE Packet Control Unit (PCU)

osmo-sgsn (1.6.2+dfsg1-3)

Serving GPRS Support Node for 2G and 3G networks

osmo-stp (1.3.0+dfsg1-3)

Osmocom SIGTRAN STP (Signaling Transfer Point)

osmocom-bs11-utils (1.4.0+dfsg1-1)

Command line utilities for Siemens BS-11 BTS

osmocom-bsc (1.4.0+dfsg1-1)

GSM Base Station Controller

osmocom-bsc-nat (1.4.0+dfsg1-1)

Osmocom Base Station Controller Network Address Translation

osmocom-nitb (1.4.0+dfsg1-1)

GSM Network-in-a-Box, implements BSC, MSC, SMSC, HLR, VLR

ostinato (1.1-1+b1)

Packet/Traffic Generator and Analyzer

ovn-central (21.06.0+ds1-2+b1)

OVN central components

ovn-common (21.06.0+ds1-2+b1)

OVN common components

ovn-common

virtual package provided by openvswitch-common

ovn-controller-vtep (21.06.0+ds1-2+b1)

OVN vtep controller

ovn-docker (21.06.0+ds1-2+b1)

OVN Docker drivers

ovn-docker

virtual package provided by openvswitch-common

ovn-host (21.06.0+ds1-2+b1)

OVN host components

ovn-ic (21.06.0+ds1-2+b1)

Open Virtual Network interconnection controller

ovn-ic-db (21.06.0+ds1-2+b1)

Open Virtual Network interconnection controller databases

owncloud-client (2.6.3.14058+dfsg-1)

folder synchronization with an ownCloud server - GUI

owncloud-client-cmd (2.6.3.14058+dfsg-1)

folder synchronization with an ownCloud server - cmd client

owncloud-client-data (2.6.3.14058+dfsg-1)

ownCloudSync folder synchronization - shared data

oysttyer (2.10.0-1) [non-free]

console Twitter client

p0f (3.09b-3)

Passive OS fingerprinting tool

p910nd (0.97-1+b1)

small printer daemon intended for diskless workstations

packeth (1.6.5-2.1+b1)

Ethernet packet generator

packetsender (7.0.5-3)

Network utility for sending and receiving TCP, UDP, SSL packets

packit (1.8-1)

network packet generator and capture tool

pads (1.2-12)

Passive Asset Detection System

pagekite (1.5.2.200603-2)

Make localhost servers publicly visible

pagure (5.11.3+dfsg-1)

git-centered forge using pygit2

pagure-ci (5.11.3+dfsg-1)

git-centered forge using pygit2 - CI integration server

pagure-ev-server (5.11.3+dfsg-1)

git-centered forge using pygit2 - EventSource server

pagure-loadjson (5.11.3+dfsg-1)

git-centered forge using pygit2 - JSON load server

pagure-logcom (5.11.3+dfsg-1)

git-centered forge using pygit2 - commit log server

pagure-milters (5.11.3+dfsg-1)

git-centered forge using pygit2 - milters (mail filters)

pagure-mirror (5.11.3+dfsg-1)

git-centered forge using pygit2 - mirror

pagure-webhook (5.11.3+dfsg-1)

git-centered forge using pygit2 - web-hook server

panko-api (10.0.0-2)

Event storage dispatcher for Ceilometer - API server

panko-common (10.0.0-2)

Event storage dispatcher for Ceilometer - common files

pantalaimon (0.10.3-1)

E2EE aware proxy daemon for matrix clients - daemon

parprouted (0.70-3+b1 [amd64], 0.70-3 [arm64, armel, armhf, i386, mips64el, mipsel, ppc64el, s390x])

transparent IP (Layer 3) proxy ARP bridging tool

parsero (0.0+git20140929.e5b585a-5)

Audit tool for robots.txt of a site

pcapfix (1.1.7-1)

repairs broken pcap and pcapng files

pcaputils (0.8-1+b2)

specialized libpcap utilities

pchar (1.5-5)

Characterize the bandwidth, latency and loss on network links

pd-mrpeach-net (0.1~svn17672-1)

Pd library for low-level networking

pdfproctools (1.9.2-1)

PDF Processing Tools

pdns-backend-bind (4.4.1-3)

BIND backend for PowerDNS

pdns-backend-geoip (4.4.1-3)

GeoIP backend for PowerDNS

pdns-backend-ldap (4.4.1-3)

LDAP backend for PowerDNS

pdns-backend-lmdb (4.4.1-3)

LMDB backend for PowerDNS

pdns-backend-lua2 (4.4.1-3)

Lua2 backend for PowerDNS

pdns-backend-mysql (4.4.1-3)

MySQL backend for PowerDNS

pdns-backend-odbc (4.4.1-3)

UnixODBC backend for PowerDNS

pdns-backend-pgsql (4.4.1-3)

PostgreSQL backend for PowerDNS

pdns-backend-pipe (4.4.1-3)

pipe/coprocess backend for PowerDNS

pdns-backend-remote (4.4.1-3)

remote backend for PowerDNS

pdns-backend-sqlite3 (4.4.1-3)

sqlite 3 backend for PowerDNS

pdns-backend-tinydns (4.4.1-3)

tinydns compatibility backend for PowerDNS

pdns-ixfrdist (4.4.1-3)

Redistribute DNS zones over AXFR/IXFR

pdns-recursor (4.5.7-1)

PowerDNS Recursor

pdns-server (4.4.1-3)

extremely powerful and versatile nameserver

pdns-tools (4.4.1-3)

Tools for DNS debugging by PowerDNS

pdsh (2.31-3+b1)

Efficient rsh-like utility, for using hosts in parallel

pdudaemon (0.0.8.24.gc43c5d8-1)

daemon for controlling PDUs

pdudaemon-client (0.0.8.24.gc43c5d8-1)

client for pdudaemon

pen (0.34.1-2)

Load balancer for 'simple' tcp and udp based protocols

perftest (4.4+0.37-1)

Infiniband verbs performance tests

persepolis (3.0.1-1.1)

Graphical download manager based on Aria2

pidgin (2.14.8-1)

graphical multi-protocol instant messaging client

pidgin-audacious (2.0.0-7)

pidgin integration with Audacious

pidgin-awayonlock (0.5.2-1+b1)

pidgin plugin to set as away on screensaver activation

pidgin-blinklight (0.11.1-3+b1)

Blinks your ThinkPad's ThinkLight upon new messages

pidgin-data (2.14.8-1)

multi-protocol instant messaging client - data files

pidgin-extprefs (0.7-3)

extended preferences plugin for the instant messenger pidgin

pidgin-festival (2.4-3+b1)

pidgin plugin to hear incoming messages using voice synthesis

pidgin-gnome-keyring (2.0-2)

integrates pidgin (and libpurple) with the system keyring

pidgin-guifications (2.16-2+b3)

toaster popups for pidgin

pidgin-hotkeys (0.2.4-1.3)

Configurable global hotkeys for pidgin

pidgin-lastfm (0.4a-2.1)

Last.fm plugin for Pidgin

pidgin-latex (1.5.0-1+b2)

Pidgin plugin to display LaTeX formulas

pidgin-librvp (0.9.7cvs-2)

MS Exchange RVP instant messaging plugin for Pidgin

pidgin-mpris (0.2.3-3+b1)

sets your available message to your currently playing track

pidgin-mra (20100304-1+b1)

Mail.ru Agent protocol plugin for Pidgin IM

pidgin-nateon (0.0.0.svn147-1+b2)

Pidgin plugin for NateOn instant messaging service

pidgin-otr (4.0.2-3)

Off-the-Record Messaging plugin for Pidgin

pidgin-plugin-pack (2.8.0-1+b1)

Collection of Pidgin plugins

pidgin-privacy-please (0.7.1-3+b2)

plugin for enhanced privacy in pidgin

pidgin-sipe (1.25.0-2)

Pidgin plugin for Skype for Business and Microsoft Lync

pidgin-skype (20140930+svn665+dfsg-1+b1) [contrib]

Skype plugin for libpurple messengers (Pidgin-specific files)

pidgin-skype-common (20140930+svn665+dfsg-1+b1) [contrib]

Skype plugin for libpurple messengers (common files)

pidgin-themes (0.2-3)

smiley themes collection for Pidgin

piespy (0.4.0-5)

IRC bot to visualize social networks

pimd (2.3.2-3+b1 [amd64, i386], 2.3.2-3 [arm64, armel, armhf, mips64el, mipsel, ppc64el, s390x])

multicast routing daemon (PIMv2)

pipewire (0.3.40-2)

audio and video processing engine multimedia server

pisg (0.73-1.1)

Perl IRC Statistics Generator

pixiewps (1.4.2-5)

Offline WPS bruteforce tool

pktanon (2~git20160407.0.2bde4f2+dfsg-7+b1)

profile-based traffic anonymizer

placement-api (6.0.0-1)

OpenStack resource inventory Placement - API server

placement-common (6.0.0-1)

OpenStack resource inventory Placement - common files

plotnetcfg (0.4.1-5)

local networking configuration diagram plotter

plum (1:2.33.1-13)

IRC proxy, stationing, logging, and bot program (pirc)

pmacct (1.7.6-2)

promiscuous mode traffic accountant

pnscan (1.14.1-1)

Multi threaded port scanner

pocsuite3 (1.7.7-2)

Open-sourced remote vulnerability testing framework

poezio (0.13.1-2)

Console-based XMPP client

portsentry (1.2-14+b1)

Portscan detection daemon

pound (3.0.1-2)

reverse proxy, load balancer and HTTPS front-end for Web servers

ppp-gatekeeper (0.1.0-201406111015-1.1)

PPP manager for handling balanced, redundant and failover links

pppoe (3.12-1.2)

PPP over Ethernet driver

pppoeconf (1.21+nmu2)

configures PPPoE/ADSL connections

pptp-linux (1.10.0-1)

Point-to-Point Tunneling Protocol (PPTP) Client

pptpd (1.4.0-12+b1)

PoPToP Point to Point Tunneling Server

pr3287 (4.0ga14-1)

IBM 3287 printer emulation for telnet sessions to IBM mainframes

prettyping (1.0.1-1.1)

better ping tool

prips (1.1.1-3)

tool that prints the IP addresses in a given range

profanity (0.11.1-1)

console based XMPP client

profanity-light (0.11.1-1)

console based XMPP client, light version

profitbricks-api-tools (4.1.3-3)

command line tools that use the public API from ProfitBricks

proftpd-basic (1.3.7c+dfsg-1)

Transitional dummy package for ProFTPD

proftpd-core (1.3.7c+dfsg-1)

Versatile, virtual-hosting FTP daemon - binaries

proftpd-dev (1.3.7c+dfsg-1)

Versatile, virtual-hosting FTP daemon - development files

proftpd-mod-autohost (0.6-2)

ProFTPD module mod_autohost

proftpd-mod-case (0.9-1+b1)

ProFTPD module mod_case

proftpd-mod-clamav (0.14~rc2-4+b1)

ProFTPD module mod_clamav

proftpd-mod-counter (0.6.2-2+b1)

ProFTPD module mod_counter

proftpd-mod-crypto (1.3.7c+dfsg-1)

Versatile, virtual-hosting FTP daemon - TLS/SSL/SFTP modules

proftpd-mod-fsync (0.3-3+b2)

ProFTPD module mod_fsync

proftpd-mod-geoip (1.3.7c+dfsg-1)

Versatile, virtual-hosting FTP daemon - GeoIP module

proftpd-mod-geoip2 (0.1-1+b3 [amd64], 0.1-1+b2 [arm64, armel, armhf, i386, mips64el, mipsel, ppc64el, s390x])

ProFTPD module mod_geoip2

proftpd-mod-ldap (1.3.7c+dfsg-1)

Versatile, virtual-hosting FTP daemon - LDAP module

proftpd-mod-msg (0.5-3+b1)

ProFTPD module mod_msg

proftpd-mod-mysql (1.3.7c+dfsg-1)

Versatile, virtual-hosting FTP daemon - MySQL module

proftpd-mod-odbc (1.3.7c+dfsg-1)

Versatile, virtual-hosting FTP daemon - ODBC module

proftpd-mod-pgsql (1.3.7c+dfsg-1)

Versatile, virtual-hosting FTP daemon - PostgreSQL module

proftpd-mod-proxy (0.8-1+b1)

ProFTPD module mod_proxy

proftpd-mod-snmp (1.3.7c+dfsg-1)

Versatile, virtual-hosting FTP daemon - SNMP module

proftpd-mod-sqlite (1.3.7c+dfsg-1)

Versatile, virtual-hosting FTP daemon - SQLite3 module

proftpd-mod-statsd (0.1-1+b3 [amd64], 0.1-1+b2 [arm64, armel, armhf, i386, mips64el, mipsel, ppc64el, s390x])

ProFTPD module mod_statsd

proftpd-mod-tar (0.4-2+b1)

ProFTPD module mod_tar

proftpd-mod-vroot (0.9.9-1)

ProFTPD module mod_vroot

proftpd-mod-wrap (1.3.7c+dfsg-1)

Versatile, virtual-hosting FTP daemon - tcpwrapper module

prometheus-alertmanager (0.21.0+ds-4+b5)

handle and deliver alerts created by Prometheus

prometheus-apache-exporter (0.8.0+ds-1+b5)

Prometheus exporter for Apache server metrics

prometheus-bind-exporter (0.4.0+ds-2)

Prometheus exporter for Bind server metrics

prometheus-bird-exporter (1.2.5+ds-1+b5)

Prometheus exporter for the BIRD routing daemon

prometheus-elasticsearch-exporter (1.1.0+ds-2+b5)

Prometheus exporter for various metrics about Elasticsearch

prometheus-exporter-exporter (0.4.0-1+b7)

simple reverse proxy to other Prometheus exporters

prometheus-hacluster-exporter (1.2.3-1)

Prometheus exporter for HA cluster services

prometheus-homeplug-exporter (0.3.0-2+b6)

Prometheus exporter for HomePlug/Power Line Communication

prometheus-ipmi-exporter (1.2.0+ds-1+b6)

Prometheus exporter for IPMI devices

prometheus-mongodb-exporter (1.0.0+git20180522.e755a44-3+b5)

Prometheus exporter for MongoDB

prometheus-mysqld-exporter (0.12.1+ds-3+b5)

Prometheus exporter for MySQL server.

prometheus-nginx-exporter (0.8.0+ds-2+b5)

Prometheus exporter for NGINX webservers

prometheus-node-exporter (1.3.0~ds-3)

Prometheus exporter for machine metrics

prometheus-node-exporter-collectors (0+git20210115.7d89f19-1)

Supplemental textfile collector scripts for Prometheus node_exporter

prometheus-openstack-exporter (0.1.4-2)

Prometheus exporter for Openstack

prometheus-pgbouncer-exporter (1.7-2)

Export metrics from pgbouncer to Prometheus

prometheus-postfix-exporter (0.2.0-3+b6)

Prometheus exporter for Postfix mail servers

prometheus-postgres-exporter (0.8.0+ds-1+b6)

Prometheus exporter for PostgreSQL server metrics

prometheus-process-exporter (0.7.10-1)

Prometheus exporter that exposes process metrics from procfs

prometheus-pushgateway (1.4.0+ds-1+b5)

Prometheus exporter for ephemereal jobs

prometheus-redis-exporter (1.31.4-1)

Prometheus exporter for Redis metrics

prometheus-smokeping-prober (0.4.1-2+b5)

Prometheus style 'smokeping' prober

prometheus-snmp-exporter (0.19.0+ds-1+b5)

Prometheus exporter for SNMP-enabled devices

prometheus-squid-exporter (1.8.3+ds-2+b6)

Prometheus exporter for Squid proxy servers

prometheus-tplink-plug-exporter (0.2.0+git20200622.cc4a731-2+b6)

Prometheus exporter for TP-Link Smart plug metrics

prometheus-trafficserver-exporter (0.3.2-1)

Prometheus exporter for Apache Traffic Server

prometheus-xmpp-alerts (0.4.2-1)

web hook that forwards prometheus alerts over XMPP

prosody (0.11.10-1+b1)

Lightweight Jabber/XMPP server

prosody-modules (0.0~hg20210130.dd3bfe8f182e+dfsg-2)

Selection of community modules for Prosody

proxychains (3.1-9)

proxy chains - redirect connections through proxy servers

proxychains

virtual package provided by proxychains4

proxychains4 (4.15-1)

redirect connections through socks/http proxies (proxychains-ng)

proxycheck (0.49a-6)

checks existence of open proxy

proxytunnel (1.10.20210604-1)

Help SSH and other protocols through HTTP(S) proxies

psi (1.5+dfsg1-1+b1)

Qt-based XMPP client

psi-plugins (1.5-2)

official plugins for Psi

psi-plus (1.4.554-5+b1)

Qt-based XMPP client (basic version)

psi-plus-common (1.4.554-5)

common files for Psi+

psi-plus-plugins (1.4.554-5+b1)

plugins for Psi+

psi-plus-skins (1.4.554-5)

skins for Psi+

psi-plus-sounds (1.4.554-5)

sound files for Psi+

psi-plus-webkit (1.4.554-5+b1)

Qt-based XMPP client (WebKit version)

psl (0.21.0-1.2)

Explore the Public Suffix List

psl-make-dafsa (0.21.0-1.2)

Create a binary DAFSA from a Public Suffix List

pssh (2.3.4-2)

Parallel versions of SSH-based tools

ptpd (2.3.1-debian1-4+b1 [amd64], 2.3.1-debian1-4 [arm64, armel, armhf, i386, mips64el, mipsel, ppc64el, s390x])

Precision Time Protocol daemon

ptunnel (0.72-3+b1 [amd64], 0.72-3 [arm64, armel, armhf, i386, mips64el, mipsel, ppc64el, s390x])

Tunnel TCP connections over ICMP packets

ptunnel-ng (1.42-1)

Tunnel TCP connections over ICMP packets

publicfile-installer (0.15) [contrib]

installer package for the publicfile HTTP and FTP server

publicsuffix (20211109.1735-1)

accurate, machine-readable list of domain name suffixes

pumpa (0.9.3-1+b3 [amd64, arm64, i386, mips64el, mipsel, ppc64el, s390x], 0.9.3-1+b2 [armel, armhf])

simple desktop client for pump.io, the distributed social network

puppet-module-oci (41)

automatic PXE and puppet-master installer for OpenStack - puppet module

pure-ftpd (1.0.49-4.1)

Secure and efficient FTP server

pure-ftpd

virtual package provided by pure-ftpd-ldap, pure-ftpd-mysql, pure-ftpd-postgresql

pure-ftpd-common (1.0.49-4.1)

Pure-FTPd FTP server (Common Files)

pure-ftpd-ldap (1.0.49-4.1)

Secure and efficient FTP server with LDAP user authentication

pure-ftpd-mysql (1.0.49-4.1)

Secure and efficient FTP server with MySQL user authentication

pure-ftpd-postgresql (1.0.49-4.1)

Secure and efficient FTP server with PostgreSQL user authentication

purple-discord (0.9.2021.11.13.git.2a91060-1)

Discord messaging service plugin for libpurple

purple-lurch (0.6.8+git20200527.388605-3)

XEP-0384 OMEMO Encryption plugin for libpurple

purple-mm-sms (0.1.7-1)

libpurple plugin for SMS

purple-rocketchat (0.1~hg20200403.800ef89-1)

Rocket.Chat protocol plugin for libpurple

purple-xmpp-carbons (0.2.3-1)

XMPP XEP-0280: Message Carbons plugin for libpurple

purple-xmpp-http-upload (0.2.2-1)

HTTP File Upload plugin for libpurple

putty (0.76-1)

Telnet/SSH client for X

putty-tools (0.76-1)

command-line tools for SSH, SCP, and SFTP

pvpgn (1.8.5-3) [contrib]

gaming server that emulates Battle.net(R)

python3-ansible-runner (2.1.1-1)

library that interfaces with Ansible (Python 3.x)

python3-django-testproject (0.1.3-3)

Django test project support (Python 3 version)

python3-django-testscenarios (0.10-2)

Django unit test scenarios support (Python 3)

python3-fabric (2.5.0-0.3)

Simple Pythonic remote deployment tool

python3-ipahealthcheck-core (0.9-1)

Health check tool for FreeIPA -- core files

python3-lib389 (1.4.4.17-1)

Python3 module for accessing and configuring the 389 Directory Server

python3-pmix (4.1.1~rc5-1+b1)

Process Management Interface (Exascale) library - Python wrapper

python3-poezio-poopt (0.13.1-2+b1)

Console-based XMPP client (binary module)

python3-sahara-plugin-spark (6.0.0-2)

OpenStack data processing cluster as a service - Spark plugin

python3-sahara-plugin-vanilla (6.0.0-2)

OpenStack data processing cluster as a service - Vanilla/Hadoop plugin

qbittorrent (4.2.5-0.1)

bittorrent client based on libtorrent-rasterbar with a Qt5 GUI

qbittorrent-nox (4.2.5-0.1)

bittorrent client based on libtorrent-rasterbar (without X support)

qml-module-lomiri-downloadmanager (0.1.0-9)

Lomiri Download Manager QML Plugin

qtox (1.17.3-1)

Powerful Tox client that follows the Tox design guidelines

quassel (1:0.13.1-5)

distributed IRC client - monolithic core+client

quassel-client (1:0.13.1-5)

distributed IRC client - client component

quassel-core (1:0.13.1-5)

distributed IRC client - core component

quassel-data (1:0.13.1-5)

distributed IRC client - shared data

quaternion (0.0.95.1-1)

desktop IM client for the Matrix protocol

quicktun (2.2.6-2+b1)

very simple, yet secure VPN software

r4d (1.7-1) [contrib]

Remote For Device-under-test (R4D) Daemon

rabbiter (2.0.4-4)

Twitter client for Rabbit

rabbitmq-server (3.9.8-1)

AMQP server written in Erlang

radioclk (1.0.pristine-2)

simple ntp refclock daemon for MSF/WWVB/DCF77 time signals

radsecproxy (1.9.1-1)

RADIUS protocol proxy supporting RadSec

radvd (1:2.18-3)

Router Advertisement Daemon

radvdump (1:2.18-3)

dumps Router Advertisements

rally (3.1.0-2)

benchmark System for OpenStack - command line and configuration

ramond (0.5-4.1)

IPv6 Router Advertisement MONitoring Daemon

rancid (3.13-1)

Really Awesome New Cisco confIg Differ

rancid-cgi (3.13-1)

looking glass CGI based on rancid tools

rarpd (0.981107-9+b1)

Reverse Address Resolution Protocol daemon

rasterview (1.7.1-4)

CUPS/PWG/Apple raster file viewer

rawdns (1.6~ds1-1+b21)

raw DNS interface to the Docker API

rblcheck (20190930-1)

Tool to query DNSBL servers

rbldns (1:1.05-15)

real time blackhole list server

rbldnsd (0.999~20180516-3)

small nameserver daemon designed for DNSBLs

rbootd (3.0)

Remote Boot Daemon

rclone (1.53.3-2)

rsync for commercial cloud storage

rclone-browser (1.8.0-1.2)

Simple cross platform GUI for rclone

rdate (1:1.10.2-1)

sets the system's date from a remote host with network time protocol

rdma-core (38.0-1)

RDMA core userspace infrastructure and documentation

rdmacm-utils (38.0-1)

Examples for the librdmacm library

rdnssd (1.0.4-2)

IPv6 recursive DNS server discovery daemon

reaver (1.6.5-1+b1 [amd64], 1.6.5-1 [arm64, armel, armhf, i386, mips64el, mipsel, ppc64el, s390x])

brute force attack tool against Wifi Protected Setup PIN number

redir (3.3-1)

Redirect TCP connections

redsocks (0.5-2+b2 [amd64], 0.5-2+b1 [arm64, armel, armhf, i386, mips64el, mipsel, ppc64el, s390x])

arbitrary TCP connection redirector to a SOCKS or HTTPS proxy server

registry-tools (2:4.13.14+dfsg-1+b1)

tools for viewing and manipulating the Windows registry

remctl-client (3.17-1+b2)

Client for Kerberos-authenticated command execution

remctl-server (3.17-1+b2)

Server for Kerberos-authenticated command execution

resolvconf (1.87)

name server information handler

resolvconf

virtual package provided by openresolv

resolvconf-admin (0.3-1)

setuid helper program for setting up the local DNS

restricted-ssh-commands (0.4-1)

Restrict SSH users to a predefined set of commands

revolt (0.0+git20200723.0aca6c8-1)

better desktop integration for Element

riece (9.0.0-11)

IRC client for Emacs

riemann-c-client (1.10.4-2+b2)

Client utility for the Riemann event stream processor

rinetd (0.62.1sam-1.1)

Internet TCP redirection server

rlinetd (0.9.3-1)

gruesomely over-featured inetd replacement

rlpr (2.05-5+b2)

A utility for lpd printing without using /etc/printcap

rnetclient (2017.1-1+b2 [amd64], 2017.1-1+b1 [mips64el], 2017.1-1 [arm64, armel, armhf, i386, mipsel, ppc64el, s390x])

Send the Brazilian Income Tax Report to the Brazilian Tax Authority

robustirc-bridge (1.8-1+b16)

bridge between IRC and RobustIRC

roger-router (2.2.1-1+b1)

Home router management tool - GUI

rpcbind (1.2.6-2)

converts RPC program numbers into universal addresses

rpki-client (7.5-1)

OpenBSD RPKI validator

rpki-trust-anchors (20210817-1)

RPKI Trust Anchor Locators

rsh-client (0.17-22)

client programs for remote shell connections

rsh-client

virtual package provided by openssh-client

rsh-redone-client (85-3)

Reimplementation of rsh and rlogin

rsh-redone-server (85-3)

Reimplementation of rshd and rlogind

rsh-server (0.17-22)

server program for remote shell connections

rsh-server

virtual package provided by rsh-redone-server

rstat-client (4.0.1-11)

client for rstatd

rstatd (4.0.1-11)

displays uptime information for remote machines

rsync (3.2.3-8)

fast, versatile, remote (and local) file-copying tool

rtorrent (0.9.8-1)

ncurses BitTorrent client based on LibTorrent from rakshasa

rusers (0.17-11)

Displays who is logged in to machines on local network

rusersd (0.17-11)

Logged in users server

rwall (0.17-9)

Send a message to users logged on a host

rwalld (0.17-9)

Write messages to users currently logged in server

rwho (0.17-14+b1 [amd64], 0.17-14 [arm64, armel, armhf, i386, mips64el, mipsel, ppc64el, s390x])

Clients to query the rwho server

rwhod (0.17-14+b1 [amd64], 0.17-14 [arm64, armel, armhf, i386, mips64el, mipsel, ppc64el, s390x])

System status server

rygel (0.40.2-1+b1)

GNOME UPnP/DLNA services

rygel-gst-launch (0.40.2-1+b1)

GNOME UPnP/DLNA services - gst-launch plugin

rygel-playbin (0.40.2-1+b1)

GNOME UPnP/DLNA services - GStreamer Media Renderer plugin

rygel-preferences (0.40.2-1+b1)

GNOME UPnP/DLNA services - preferences tool

rygel-ruih (0.40.2-1+b1)

GNOME UPnP/DLNA services - Ruih plugin

rygel-tracker (0.40.2-1+b1)

GNOME UPnP/DLNA services - Tracker plugin

s3270 (4.0ga14-1)

Program for scripted telnet sessions to IBM mainframes

s3curl (20171008-1.1)

Easily interact with AWS S3 HTTP services

s3d (0.2.2.1-3+b1)

3d network display server

s3d-data (0.2.2.1-3)

3d network display server data files

sabnzbdplus (3.4.2+dfsg-2) [contrib]

web-based binary newsreader with nzb support

sacc (1.04-1)

simple terminal gopher client

samba (2:4.13.14+dfsg-1+b1)

SMB/CIFS file, print, and login server for Unix

samba-common (2:4.13.14+dfsg-1)

common files used by both the Samba server and client

samba-common-bin (2:4.13.14+dfsg-1+b1)

Samba common files used by both the server and the client

samba-testsuite (2:4.13.14+dfsg-1+b1)

test suite from Samba

samba-vfs-modules (2:4.13.14+dfsg-1+b1)

Samba Virtual FileSystem plugins

sat-templates (0.8.0~hg297.0657982e81af+dfsg-3)

collection of templates for Salut à Toi

sat-xmpp-core (0.8.0~hg3453.864485605d12-3)

Salut à Toi XMPP-based communication and sharing tool (core)

sat-xmpp-jp (0.8.0~hg3453.864485605d12-3)

Salut à Toi XMPP-based communication and sharing tool (command-line interface)

sat-xmpp-primitivus (0.8.0~hg3453.864485605d12-3)

Salut à Toi XMPP-based communication and sharing tool (console interface)

sbrsh (7.6.1+b2)

Scratchbox Remote Shell client

sbrshd (7.6.1+b2)

Scratchbox Remote Shell daemon

sbws (1.3.0-1)

Simple Bandwidth Scanner for the Tor network

scanlogd (2.2.8-0.1)

Portscan Detecting Tool

scanssh (2.0-4.1+b3 [mips64el], 2.0-4.1+b2 [amd64, arm64, armel, armhf, i386, mipsel, ppc64el, s390x])

get SSH server versions for an entire network

scrcpy (1.19-1)

Display and control your Android device

scrcpy-server (1.19-1)

Display and control your Android device - server binary

scrollz (2.2.3-2)

advanced ircII-based IRC client

seafile-daemon (8.0.5-1)

Client daemon for the Seafile Client

seafile-gui (8.0.5-1)

Seafile Desktop Client

secpanel (1:0.6.1-3)

graphical user interface for SSH and SCP

sendfile (2.1b.20080616-9)

Simple Asynchronous File Transfer

sendip (2.6-1)

Commandline tool to allow sending arbitrary IP packets

sendxmpp (1.24-3)

command line XMPP (jabber) utility

senlin-api (12.0.0-1)

clustering service for OpenStack clouds - API

senlin-common (12.0.0-1)

clustering service for OpenStack clouds - common files

senlin-conductor (12.0.0-1)

clustering service for OpenStack clouds - Conductor

senlin-engine (12.0.0-1)

clustering service for OpenStack clouds - Engine

senlin-health-manager (12.0.0-1)

clustering service for OpenStack clouds - Health Manager

senlin-tempest-plugin (1.4.0-2)

OpenStack Integration Test Suite - Senlin plugin

shadowsocks-libev (3.3.5+ds-6)

lightweight and secure socks5 proxy

shisa (1.0.2-11+b3 [mips64el, mipsel], 1.0.2-11+b1 [arm64, armel, armhf, i386, ppc64el, s390x], 1.0.2-11 [amd64])

Administration utility for the Shishi Kerberos v5 KDC database

shishi (1.0.2-11+b3 [mips64el, mipsel], 1.0.2-11+b1 [arm64, armel, armhf, i386, ppc64el, s390x], 1.0.2-11 [amd64])

Command line client for the Shishi Kerberos v5 implementation

shishi-kdc (1.0.2-11+b3 [mips64el, mipsel], 1.0.2-11+b1 [arm64, armel, armhf, i386, ppc64el, s390x], 1.0.2-11 [amd64])

Kerberos v5 Key Distribution Center (KDC) Shishi server daemon

shorewall (5.2.3.4-1)

Shoreline Firewall, netfilter configurator

shorewall-core (5.2.3.4-1)

Shorewall core components

shorewall-init (5.2.3.4-1)

Shorewall initialization

shorewall-lite (5.2.3.4-1)

Shorewall (lite version), a high-level tool for configuring Netfilter

shorewall6 (5.2.3.4-1)

Shoreline Firewall (IPv6 version), netfilter configurator

shorewall6-lite (5.2.3.4-1)

Shorewall (lite version with IPv6 support)

sic (1.1-5+b1)

simple irc client (sic)

sidedoor (0.2.1-1.1)

SSH connection daemon

sidedoor-sudo (0.2.1-1.1)

SSH connection daemon - sudoers entry

sieve-connect (0.90-1.1)

MANAGESIEVE protocol client

simple-obfs (0.0.5-6)

simple obfusacting plugin for shadowsocks-libev

simple-tpm-pk11 (0.06-4)

simple library for using the TPM chip to secure SSH keys

simpleproxy (3.5-1+b2)

Simple TCP proxy

sinfo (0.0.48-2.1)

tool for monitoring computer clusters using broadcasts

sipcalc (1.1.6-1+b2)

Advanced console-based ip subnet calculator

sipcrack (0.2-4)

SIP login dumper/cracker

sipgrep (2.1.0-2+b1)

command line tool to sniff, capture, display SIP messages

sipsak (0.9.8.1-1)

SIP Swiss army knife

sks (1.1.6+git20210302.c3ba6d5a-3)

Synchronizing OpenPGP Key Server

slapd (2.4.59+dfsg-1)

OpenLDAP server (slapd)

slapd-contrib (2.4.59+dfsg-1)

contributed plugins for OpenLDAP slapd

slapd-smbk5pwd (2.4.59+dfsg-1)

transitional package for slapd-contrib

slapd-smbk5pwd

virtual package provided by slapd-contrib

slapi-nis (0.56.7-1)

NIS Server and Schema Compatibility plugins for 389 Directory Server

slinkwatch (1.1-3)

automatic maintenance of Suricata monitoring interfaces

slirp (1:1.0.17-11)

SLIP/PPP emulator using a dial up shell account

slowhttptest (1.8.2-1)

application layer Denial of Service attacks simulation tool

smartdns (33+dfsg-2.1)

local DNS server to obtain the fastest IP for the best experience

smb2www (980804-43)

SMB/CIFS network client with a web interface

smbclient (2:4.13.14+dfsg-1+b1)

command-line SMB/CIFS clients for Unix

smbnetfs (0.6.3-1)

User-space filesystem for SMB/NMB (Windows) network servers and shares

smcroute (2.5.5-1)

static multicast router daemon

smistrip (0.4.8+dfsg2-16)

extract MIB from text files like RFC

smitools (0.4.8+dfsg2-16)

various tools operating on MIB module files

smokeping (2.7.3-3)

latency logging and graphing system

smtpping (1.1.3-2+b1 [amd64], 1.1.3-2 [arm64, armel, armhf, i386, mips64el, mipsel, ppc64el, s390x])

SMTP benchmarking and measurement tool

snarf (7.0-9)

command-line URL grabber

sniffglue (0.12.1-2)

Secure multithreaded packet sniffer

sniffit (0.5-2)

packet sniffer and monitoring tool

snmp (5.9.1+dfsg-1)

SNMP (Simple Network Management Protocol) applications

snmp-mibs-downloader (1.5) [non-free]

install and manage Management Information Base (MIB) files

snmpd (5.9.1+dfsg-1)

SNMP (Simple Network Management Protocol) agents

snmpsim (0.4.5-1)

SNMP agent simulator

snmptrapd (5.9.1+dfsg-1)

Net-SNMP notification receiver

snmptrapfmt (1.17)

configurable snmp trap handler daemon for snmpd

snmptt (1.4.2-1)

SNMP trap handler for use with snmptrapd

snort (2.9.15.1-6)

flexible Network Intrusion Detection System

snort-common (2.9.15.1-6)

flexible Network Intrusion Detection System - common files

snort-common-libraries (2.9.15.1-6)

flexible Network Intrusion Detection System - libraries

snort-rules-default (2.9.15.1-6)

flexible Network Intrusion Detection System - ruleset

sntop (1.4.3-5)

A curses-based utility that polls hosts to determine connectivity

sntp (1:4.2.8p15+dfsg-1)

Network Time Protocol - sntp client

socat (1.7.4.1-3)

multipurpose relay for bidirectional data transfer

socket (1.1-10+b2)

Multi purpose socket tool

sockperf (3.7-1)

Network benchmarking utility for testing latency and throughput

sofia-sip-bin (1.12.11+20110422.1-2.1+b1)

Sofia-SIP library utilities

softether-common (5.01.9674+git20200806+8181039+dfsg2-2)

multiprotocol VPN program (common files)

softether-vpnbridge (5.01.9674+git20200806+8181039+dfsg2-2)

multiprotocol VPN program (bridge daemon)

softether-vpnclient (5.01.9674+git20200806+8181039+dfsg2-2)

multiprotocol VPN program (client)

softether-vpncmd (5.01.9674+git20200806+8181039+dfsg2-2)

multiprotocol VPN program (command-line tools)

softether-vpnserver (5.01.9674+git20200806+8181039+dfsg2-2)

multiprotocol VPN program (server daemon)

softflowd (1.0.0-2)

Flow-based network traffic analyser

spamoracle (1.6-1+b1)

statistical analysis spam filter based on Bayes' formula

spectral (0.0~git20210114.30028a2-2+b2)

Glossy desktop chat client for the Matrix protocol

sqlmap (1.5.11-1)

automatic SQL injection tool

squid-deb-proxy (0.8.15+nmu1)

Squid proxy configuration to optimize package downloads

squid-deb-proxy-client (0.8.15+nmu1)

automatic proxy discovery for APT based on Avahi

srptools (38.0-1)

Tools for Infiniband attached storage (SRP)

ssh (1:8.7p1-2)

secure shell client and server (metapackage)

ssh-agent-filter (0.5.2-1+b4)

filtering proxy for ssh-agent

ssh-askpass (1:1.2.4.1-13+b1 [amd64], 1:1.2.4.1-13 [arm64, armel, armhf, i386, mips64el, mipsel, ppc64el, s390x])

under X, asks user for a passphrase for ssh-add

ssh-askpass

virtual package provided by lxqt-openssh-askpass, kwalletcli, ssh-askpass-gnome, ksshaskpass, ssh-askpass-fullscreen

ssh-contact (0.7-1.1)

establish SSH connections to your IM contacts using Telepathy (metapackage)

ssh-contact-client (0.7-1.1)

establish SSH connections to your IM contacts using Telepathy (client)

ssh-contact-service (0.7-1.1)

establish SSH connections to your IM contacts using Telepathy (server)

sshguard (2.4.2-1)

Protects from brute force attacks against ssh

sshuttle (1.0.5-1)

Transparent proxy server for VPN over SSH

ssl-cert-check (4.14-1)

proactively handling X.509 certificate expiration

ssldump (1.3-2)

SSLv3/TLS network protocol analyzer

sslh (1.20-1)

Applicative protocol multiplexer

sslsplit (0.5.5-1+b1)

transparent and scalable SSL/TLS interception

ssmping (0.9.1-4)

check your multicast connectivity

stayrtr (0.3.0-1)

RPKI to Router server

stenographer (1.0.1-2)

full-packet-capture utility -- server

stenographer-client (1.0.1-2)

full-packet-capture utility -- clients

stenographer-common (1.0.1-2)

full-packet-capture utility -- common files

stompserver (0.9.9gem-4.1)

stomp messaging server implemented in Ruby

storj (1.0.3-1.2)

Command Line Tool for encrypted file transfer on the Storj network

strongswan (5.9.4-1)

IPsec VPN solution metapackage

strongswan-charon (5.9.4-1)

strongSwan Internet Key Exchange daemon

strongswan-libcharon (5.9.4-1)

strongSwan charon library

strongswan-nm (5.9.4-1)

strongSwan plugin to interact with NetworkManager

strongswan-pki (5.9.4-1)

strongSwan IPsec client, pki command

strongswan-scepclient (5.9.4-1)

strongSwan IPsec client, SCEP client

strongswan-starter (5.9.4-1)

strongSwan daemon starter and configuration file parser

strongswan-swanctl (5.9.4-1)

strongSwan IPsec client, swanctl command

stubby (1.6.0-2)

modern asynchronous DNS API (stub resolver)

stun-client (0.97~dfsg-2.1+b1)

Test client for STUN

stun-server (0.97~dfsg-2.1+b1)

Server daemon for STUN

stun-server

virtual package provided by ejabberd, coturn

stunnel4 (3:5.60+dfsg-1)

Universal SSL tunnel for network daemons

subnetcalc (2.4.19-1)

IPv4/IPv6 Subnet Calculator

suricata (1:6.0.4-2)

Next Generation Intrusion Detection and Prevention Tool

suricata-oinkmaster (1:6.0.4-2)

Integration package between suricata and oinkmaster

suricata-update (1.2.3-1)

tool for updating Suricata rules

swift (2.28.0-2)

distributed virtual object store - common files

swift-account (2.28.0-2)

distributed virtual object store - account server

swift-bench (1.2.0-5)

benchmarking tool for Swift

swift-container (2.28.0-2)

distributed virtual object store - container server

swift-drive-audit (2.28.0-2)

distributed virtual object store - drive audit

swift-object (2.28.0-2)

distributed virtual object store - object server

swift-object-expirer (2.28.0-2)

distributed virtual object store - object-expirer

swift-proxy (2.28.0-2)

distributed virtual object store - proxy server

syncplay (1.6.9+repack1-4)

Synchronize playback of various video players via internet (Client)

syncplay-common (1.6.9+repack1-4)

Common files for Syncplay client and server packages

syncplay-server (1.6.9+repack1-4)

Synchronize playback of various video players via internet (Server)

syncthing-gtk (0.9.4.4+ds+git20201209+c46fbd8-1)

GTK3-based GUI and notification area icon for syncthing

syndie (1.107b-5)

system for operating distributed forums

taktuk (3.7.7-2)

efficient, large scale, parallel remote execution of commands

talk (0.17-17)

Chat with another user

talk

virtual package provided by inetutils-talk

talkd (0.17-17)

Remote user communication server

talkd

virtual package provided by inetutils-talkd

tang (10-4)

network-based cryptographic binding server

tang-common (10-4)

network-based cryptographic binding server - common files

tang-nagios (7-2)

monitoring plugin to check the tang server

tang-xinetd (10-4)

network-based cryptographic binding server - xinet version

tango-accesscontrol (9.3.4+dfsg1-1)

TANGO distributed control system - accesscontrol server

tango-common (9.3.4+dfsg1-1)

TANGO distributed control system - common files

tango-db (9.3.4+dfsg1-1)

TANGO distributed control system - database server

tango-starter (9.3.4+dfsg1-1)

TANGO distributed control system - starter server

tango-test (9.3.4+dfsg1-1)

TANGO distributed control system - test device

tayga (0.9.2-8)

userspace stateless NAT64

tcl3270 (4.0ga14-1)

Program for Tcl-scripted telnet sessions to IBM mainframes

tclws (3.4.0-1)

Tcl Web Services

tcpd (7.6.q-31)

Wietse Venema's TCP wrapper utilities

tcpdump (4.99.1-3)

command-line network traffic analyzer

tcpflow (1.6.1-2)

TCP flow recorder

tcpflow

virtual package provided by tcpflow-nox

tcpflow-nox (1.6.1-2)

TCP flow recorder - version without X11 dependencies

tcpick (0.2.1-10)

TCP stream sniffer and connection tracker

tcpreen (1.4.4-2+b2 [amd64, armel, armhf, i386, mips64el, mipsel, ppc64el, s390x], 1.4.4-2 [arm64])

Simple TCP re-engineering tool

tcpreplay (4.3.4-1)

Tool to replay saved tcpdump files at arbitrary speeds

tcpslice (1.3-2)

extract pieces of and/or glue together tcpdump files

tcpspy (1.7d-15)

Incoming and Outgoing TCP/IP connections logger

tcpstat (1.5-8+b1)

network interface statistics reporting tool

tcptrace (6.6.7-6+b1 [amd64], 6.6.7-6 [arm64, armel, armhf, i386, mips64el, mipsel, ppc64el, s390x])

Tool for analyzing tcpdump output

tcptraceroute (1.5beta7+debian-4.1+b1)

traceroute implementation using TCP packets

tcptrack (1.4.3-1)

TCP connection tracker, with states and speeds

tcputils (0.6.2-10+b1)

Utilities for TCP programming in shell-scripts

tcpxtract (1.0.1-16)

extract files from network traffic based on file signatures

telegram-cli (1.3.1+git20160323.6547c0b21-3)

Command-line interface for Telegram messenger

telegram-desktop (3.1.1+ds-1)

fast and secure messaging application

telegram-purple (1.4.3-3)

Purple plugin to support Telegram

telemetry-tempest-plugin (1.5.0-2)

OpenStack Integration Test Suite - Telemetry plugin

telepathy-accounts-signon (2.1-1)

Mission control integration with libaccounts and libsignon

telepathy-haze (0.8.0-3)

Telepathy connection manager that uses libpurple

telepathy-idle (0.2.2-1)

IRC connection manager for Telepathy

telepathy-mission-control-5 (1:5.16.5-2)

management daemon for Telepathy real-time communication framework

telepathy-rakia (0.8.0-4)

SIP connection manager for the Telepathy framework

telepathy-ring (2.3.24-2)

GSM and 3G UMTS Telepathy connection manager

telepathy-salut (0.8.1-7)

Link-local XMPP connection manager for the Telepathy framework

telnet (0.17-44)

basic telnet client

telnet-ssl (0.17.41+0.2-3.3)

telnet client with SSL encryption support

telnetd (0.17-44)

basic telnet server

telnetd-ssl (0.17.41+0.2-3.3)

telnet server with SSL encryption support

tf5 (5.0beta8-10)

text-based MU* and chatserver client

tftp (0.17-23)

Trivial file transfer protocol client

tftp-hpa (5.2+20150808-1.2)

HPA's tftp client

tftpd (0.17-23)

Trivial file transfer protocol server

tftpd-hpa (5.2+20150808-1.2)

HPA's tftp server

tgt (1:1.0.80-1)

Linux SCSI target user-space daemon and tools

tgt-glusterfs (1:1.0.80-1)

Linux SCSI target user-space daemon and tools - GlusterFS support

tgt-rbd (1:1.0.80-1)

Linux SCSI target user-space daemon and tools - RBD support

thc-ipv6 (3.8-1)

The Hacker Choice's IPv6 Attack Toolkit

tiarra (20100212+r39209-9)

IRC proxy, stationing, logger and bot program (pirc)

tickr (0.7.1-1)

GTK-based highly graphically-customizable Feed Ticker

tidy-proxy (0.97-4.1)

small http proxy which tidies html

tinc (1.0.36-2)

Virtual Private Network daemon

tinydns (1:1.05-15)

DNS server - tool for publishing addresses of Internet hosts

tinydyndns (0.4.2.debian1-2)

pop-before-dyndns service using djbdns

tinyirc (1:1.1.dfsg.1-4)

tiny IRC client

tinysshd (20190101-1)

Tiny SSH server - daemon

tircd (0.30-4.1)

ircd proxy to the twitter API

tkabber (1.1.2+20191012-1)

GUI client for XMPP (Jabber) instant messaging protocol

tkabber-plugins (1.1.2+20170328-2)

standard plugins for Tkabber, an XMPP (Jabber) client

tkmib (5.9.1+dfsg-1)

SNMP (Simple Network Management Protocol) MIB browser

tnat64 (0.06-1)

IPv4 to NAT64 redirector

tnftp (20210827-2)

enhanced ftp client

toil (5.5.0-7)

cross-platform workflow engine

tor (0.4.6.8-1)

anonymizing overlay network for TCP

tor-geoipdb (0.4.6.8-1)

GeoIP database for Tor

torrus-common (3.00-1.1)

Universal front-end for Round-Robin Databases (common files)

torsocks (2.3.0-3)

use SOCKS-friendly applications with Tor

toxcore-utils (0.2.12-1+b1)

Distributed, secure messenger - DHT bootstrap tools

toxic (0.11.1-3)

curses Tox based instant messenging client

tpm2-abrmd (2.4.0-1)

TPM2 Access Broker & Resource Management Daemon

trace-summary (0.91-1)

tool for generating break-downs of network traffic

traceroute (1:2.1.0-2+b1 [amd64], 1:2.1.0-2 [arm64, armel, armhf, i386, mips64el, mipsel, ppc64el, s390x])

Traces the route taken by packets over an IPv4/IPv6 network

traceroute

virtual package provided by inetutils-traceroute

transgui (5.18.0+dfsg-1+b1)

Front-end to remotely control Transmission

transip (2.0.0-3)

CLI tool for DNS provider TransIP

transmission (3.00-1)

lightweight BitTorrent client

transmission-cli (3.00-1+b1 [amd64, arm64, armel, armhf, i386, mipsel, ppc64el, s390x], 3.00-1 [mips64el])

lightweight BitTorrent client (command line programs)

transmission-common (3.00-1)

lightweight BitTorrent client (common files)

transmission-daemon (3.00-1+b1 [amd64, arm64, armel, armhf, i386, mipsel, ppc64el, s390x], 3.00-1 [mips64el])

lightweight BitTorrent client (daemon)

transmission-gtk (3.00-1+b1 [amd64, arm64, armel, armhf, i386, mipsel, ppc64el, s390x], 3.00-1 [mips64el])

lightweight BitTorrent client (GTK+ interface)

transmission-qt (3.00-1+b1 [amd64, arm64, armel, armhf, i386, mipsel, ppc64el, s390x], 3.00-1 [mips64el])

lightweight BitTorrent client (Qt interface)

transmission-remote-gtk (1.4.1-5)

GTK+ interface for the Transmission BitTorrent daemon

trickle (1.07-11)

user-space bandwidth shaper

trove-tempest-plugin (1.3.0-2)

OpenStack Integration Test Suite - Trove plugin

tshark (3.6.0-1)

network traffic analyzer - console version

tsocks (1.8beta5+ds1-1+b1)

transparent network access through a SOCKS 4 or 5 proxy

tsung (1.7.0-3.1)

distributed multi-protocol load testing tool

twatch (0.0.7-1.1)

watch torrent trackers and automatically download new torrents

twoftpd (1.42-1.2)

a simple secure efficient FTP server (programs)

tzc (2.6.15-5.4+b1)

Trivial Zephyr Client

uacme (1.7.1-1)

Lightweight client for the RFC8555 ACMEv2 protocol

uanytun (0.3.7-2)

tiny implementation of the secure anycast tunneling protocol

uapevent (1.4-2+b2)

event monitoring tool for Marvell uAP wireless driver

uaputl (1.12-2.1+b1)

admin utility for Marvell uAP wireless driver

ucspi-proxy (0.99-1.1)

Connection proxy for UCSPI tools

ucspi-tcp (1:0.88-6)

command-line tools for building TCP client-server applications

ucspi-tcp

virtual package provided by ucspi-tcp-ipv6

ucspi-tcp-ipv6 (1:0.88-6)

command-line tools for building TCP client-server applications (IPv6)

ucspi-unix (1.0-1)

UNIX-domain socket client-server command-line tools

udhcpc (1:1.30.1-7+b1)

Provides the busybox DHCP client implementation

udhcpd (1:1.30.1-7+b1)

Provides the busybox DHCP server implementation

udns-utils (0.4-1+b1)

Several DNS-related utilities built on top of udns library

udptunnel (1.1-7+b1)

tunnel UDP packets over a TCP connection

uftp (4.10.2-1.1)

Encrypted multicast file transfer program

uget (2.2.3-2+b1)

easy-to-use download manager written in GTK+

uhub (0.4.1-3.1)

High performance Advanced Direct Connect p2p hub

uif (1.1.9-5)

Advanced iptables-firewall script

ulogd2 (2.0.7-1+b1)

Netfilter Userspace Logging Daemon

ulogd2-dbi (2.0.7-1+b1)

DBI extension to ulogd

ulogd2-json (2.0.7-1+b1)

JSON extension to ulogd

ulogd2-mysql (2.0.7-1+b1)

MySQL extension to ulogd

ulogd2-pcap (2.0.7-1+b1)

pcap extension to ulogd

ulogd2-pgsql (2.0.7-1+b1)

PostgreSQL extension to ulogd

ulogd2-sqlite3 (2.0.7-1+b1)

SQLite 3 extension to ulogd

unbound (1.13.1-1)

validating, recursive, caching DNS resolver

unbound-anchor (1.13.1-1)

utility to securely fetch the root DNS trust anchor

unbound-host (1.13.1-1)

reimplementation of the 'host' command

unworkable (0.53-5+b1)

efficient, simple and secure bittorrent client

urfkill (0.5.0-7)

wireless killswitch management daemon for laptops

urlextractor (0.2.0-2)

Information gathering and website reconnaissance

uruk (20190121-1.1)

Very small firewall script, for configuring iptables

utalk (1.0.2-2)

talk-like program with additional features

utox (0.18.1-1+b1)

lightest and fluffiest Tox client

uwsgi-plugin-apparmor (0.0.0+git.2014.09.15.7d6d7bd7eb-3)

apparmor plugin for uwsgi

validns (0.8+git20160720-3.1)

high performance DNS/DNSSEC zone validator

vanguards (0.3.1-2.1)

Additional protections for Tor Onion Services

vde-switch (2.3.2+r586-7)

Virtual Distributed Ethernet. Virtual Switch command.

vde-wirefilter (2.3.2+r586-7)

Virtual Distributed Ethernet. wirefilter command.

vde2 (2.3.2+r586-7)

Virtual Distributed Ethernet

vde2-cryptcab (2.3.2+r586-7)

Virtual Distributed Ethernet - CryptCab

vdens (0.2-1)

Create User Namespaces.

vdeplug (4.0.1-2)

Virtual Distributed Ethernet: A modular virtual plug to the VDE

vdetelweb (1.2.3-1)

Telnet and Web interface for VDE 2.x

vf1 (0.0.11-3)

command-line gopher client

victoria-metrics (1.69.0+ds1-1)

fast, cost-effective and scalable time series database

vim-haproxy (2.4.9-1)

syntax highlighting for HAProxy configuration files

vip-manager (1.0.1-4)

Patroni virtual IP manager

vitrage-api (7.5.0-2)

OpenStack RCA as a Service - API server

vitrage-collector (7.5.0-2)

OpenStack RCA as a Service - Collector service

vitrage-common (7.5.0-2)

OpenStack RCA as a Service - metapackage

vitrage-graph (7.5.0-2)

OpenStack RCA as a Service - Graph service

vitrage-ml (7.5.0-2)

OpenStack RCA as a Service - Machine Learning Service

vitrage-notifier (7.5.0-2)

OpenStack RCA as a Service - Notifier Service

vitrage-persistor (7.5.0-2)

OpenStack RCA as a Service - Persistor Service

vitrage-snmp-parsing (7.5.0-2)

OpenStack RCA as a Service - SNMP Parsing Service

vitrage-tempest-plugin (5.4.0-2)

OpenStack Integration Test Suite - Vitrage plugin

vnstat (2.8-1)

console-based network traffic monitor

vnstati (2.8-1)

image output support for vnStat

voms-clients (2.1.0~rc2-1)

Virtual Organization Membership Service Clients

voms-server (2.1.0~rc2-1)

Virtual Organization Membership Service Server

vpcs (0.5b2-2.2)

virtual PC simulator for Dynamips

vpnc (0.5.3+git20210125-1)

Cisco-compatible VPN client

vpnc-scripts (0.1~git20210402-1)

Network configuration scripts for VPNC and OpenConnect

vrrpd (1.0-2+b2)

Virtual Router Redundancy Protocol user-space implementation

vsftpd (3.0.3-13)

lightweight, efficient FTP server written for security

vtun (3.0.4-2)

virtual tunnel over TCP/IP networks

wakeonlan (0.41-12.1)

Sends 'magic packets' to wake-on-LAN enabled ethernet adapters

walldns (1:1.05-15)

reverse DNS wall

watcher-api (7.0.0-1)

OpenStack Cloud Optimization as a Service - API server

watcher-applier (7.0.0-1)

OpenStack Cloud Optimization as a Service - Applier

watcher-common (7.0.0-1)

OpenStack Cloud Optimization as a Service - common files

watcher-decision-engine (7.0.0-1)

OpenStack Cloud Optimization as a Service - Decision Engine

watcher-tempest-plugin (2.3.0-2)

OpenStack Integration Test Suite - Watcher plugin

wavemon (0.9.1-1+b1 [amd64], 0.9.1-1 [arm64, armel, armhf, i386, mips64el, mipsel, ppc64el, s390x])

Wireless Device Monitoring Application

webcam (3.107-1)

image grabber and uploader

webcamd (0.7.6+repack0-2)

Capture images from video devices

websploit (4.0.4-2)

Web exploitation framework

weechat (3.3-1)

Fast, light and extensible chat client (metapackage)

weechat-core (3.3-1+b1)

Fast, light and extensible chat client - core files

weechat-curses (3.3-1+b1)

Fast, light and extensible chat client - console client

weechat-guile (3.3-1+b1)

Fast, light and extensible chat client - Guile plugin

weechat-headless (3.3-1+b1)

Fast, light and extensible chat client - headless client

weechat-lua (3.3-1+b1)

Fast, light and extensible chat client - Lua plugin

weechat-perl (3.3-1+b1)

Fast, light and extensible chat client - Perl plugin

weechat-php (3.3-1+b1)

Fast, light and extensible chat client - PHP plugin

weechat-plugins (3.3-1+b1)

Fast, light and extensible chat client - plugins

weechat-python (3.3-1+b1)

Fast, light and extensible chat client - Python 3 plugin

weechat-ruby (3.3-1+b1)

Fast, light and extensible chat client - Ruby plugin

weechat-scripts (20210908-1)

script collection for the WeeChat IRC client

weechat-tcl (3.3-1+b1)

Fast, light and extensible chat client - Tcl plugin

weplab (0.1.5-6)

tool designed to break WEP keys

whereami (0.3.34-0.4)

Automatically reconfigure your (laptop) system for a new location

whois (5.5.10)

intelligent WHOIS client

wide-dhcpv6-client (20080615-23)

DHCPv6 client for automatic IPv6 hosts configuration

wide-dhcpv6-relay (20080615-23)

DHCPv6 relay for automatic IPv6 hosts configuration

wide-dhcpv6-server (20080615-23)

DHCPv6 server for automatic IPv6 hosts configuration

wifite (2.5.8-1)

Python script to automate wireless auditing using aircrack-ng tools

winbind (2:4.13.14+dfsg-1+b1)

service to resolve user and group information from Windows NT servers

wireguard (1.0.20210914-1)

fast, modern, secure kernel VPN tunnel (metapackage)

wireguard-dkms (1.0.20210606-1)

fast, modern, secure kernel VPN tunnel (DKMS version)

wireguard-tools (1.0.20210914-1)

fast, modern, secure kernel VPN tunnel (userland utilities)

wireless-regdb (2021.08.28-1)

wireless regulatory database for Linux

wireless-tools (30~pre9-13.1)

Tools for manipulating Linux Wireless Extensions

wireshark (3.6.0-1)

network traffic analyzer - meta-package

wireshark-common (3.6.0-1)

network traffic analyzer - common files

wireshark-gtk (3.6.0-1)

transitional dummy package

wireshark-qt (3.6.0-1)

network traffic analyzer - Qt version

wmnd (0.4.18-1+b1)

Dockapp monitoring network interfaces

wmnd-snmp (0.4.18-1+b1)

Dockapp monitoring network interfaces with SNMP support

wmppp.app (1.3.2-2)

PPP dial control and network load monitor w/ NeXTStep look

wondershaper (1.1a-10.1)

Easy to use traffic shaping script

wpagui (2:2.9.0-23)

graphical user interface for wpa_supplicant

wpasupplicant (2:2.9.0-23)

client support for WPA and WPA2 (IEEE 802.11i)

wrapsrv (1.0.0-1+b2)

DNS SRV record command line wrapper

wsdd2 (1.8.6+dfsg-2)

Web Services on Devices (WSD) daemon

x3270 (4.0ga14-1)

X11 program for telnet sessions to IBM mainframes

xavante (2.3.0-1.1)

Lua HTTP 1.1 Web server

xinetd (1:2.3.15.3-1+b1)

replacement for inetd with many enhancements

xl2tpd (1.3.16-1)

layer 2 tunneling protocol implementation

xmppc (0.1.0-1+b1 [amd64], 0.1.0-1 [arm64, armel, armhf, i386, mips64el, mipsel, ppc64el, s390x])

XMPP Command Line Client

xorgxrdp (1:0.2.17-1)

Remote Desktop Protocol (RDP) modules for X.org

xprobe (0.3-5)

Remote OS identification

xrdp (0.9.17-2)

Remote Desktop Protocol (RDP) server

xrootd-client (5.3.3-1)

Xrootd command line client tools

xrootd-fuse (5.3.3-1)

Xrootd FUSE tool

xrootd-server (5.3.3-1)

Extended ROOT file server

xymon (4.3.30-1)

monitoring system for systems, networks and applications

xymon-client (4.3.30-1)

client for the Xymon network monitor

xymonq (0.8-1)

query cli for Xymon

yadifa (2.4.2-1)

Internet Domain Name Server

yafc (1.3.7-4)

yet another FTP client

yangcli (2.12-1)

NETCONF/YANG command line client application

yangdump (2.12-1)

Validate YANG modules and convert them to different formats

yapra (0.1.2-7.1)

Yet Another Pragger implementation

yp-tools (4.2.3-3)

Tools for working with Network Information System (NIS)

ypbind-mt (2.7.2-2)

Client daemon for working with Network Information System (NIS)

ypserv (4.1-2)

Server daemon for working with Network Information System (NIS)

zabbix-agent (1:5.0.17+dfsg-1)

network monitoring solution - agent

zabbix-frontend-php (1:5.0.17+dfsg-1)

network monitoring solution - PHP front-end

zabbix-java-gateway (1:5.0.17+dfsg-1)

network monitoring solution - Java gateway

zabbix-proxy-mysql (1:5.0.17+dfsg-1)

network monitoring solution - proxy (using MySQL)

zabbix-proxy-pgsql (1:5.0.17+dfsg-1)

network monitoring solution - proxy (using PostgreSQL)

zabbix-proxy-sqlite3 (1:5.0.17+dfsg-1)

network monitoring solution - proxy (using SQLite3)

zabbix-server-mysql (1:5.0.17+dfsg-1)

network monitoring solution - server (using MySQL)

zabbix-server-pgsql (1:5.0.17+dfsg-1)

network monitoring solution - server (using PostgreSQL)

zaqar-tempest-plugin (1.3.1-2)

OpenStack Integration Test Suite - Zaqar plugin

zeek (3.2.3+ds2-2+b1)

passive network traffic analyzer

zeek-common (3.2.3+ds2-2)

passive network traffic analyzer -- architecture-independent parts

zephyr-clients (3.1.2-1+b3)

Project Athena's notification service - client programs

zephyr-server (3.1.2-1+b3)

Project Athena's notification service - non-Kerberos server

zephyr-server

virtual package provided by zephyr-server-krb5

zephyr-server-krb5 (3.1.2-1+b3)

The original 'Instant Message' system-server with Kerberos 5

zeroc-glacier2 (3.7.6-2)

Glacier2 router

zeroc-ice-all-runtime (3.7.6-2)

Ice run-time packages (metapackage)

zeroc-icebox (3.7.6-2)

IceBox server, a framework for Ice application services

zeroc-icebridge (3.7.6-2)

Bridge service

zeroc-icegrid (3.7.6-2)

Locate, deploy, and manage Ice servers

zeroc-icepatch2 (3.7.6-2)

File distribution and patching

ziproxy (3.3.2-2)

compressing HTTP proxy server

zkg (2.12.0-1)

Zeek Package Manager

zmap (2.1.1-2+b6)

network scanner for researchers

znc (1.8.2-2+b1)

advanced modular IRC bouncer

znc-backlog (0.20180824+1.8.2-2+b1)

module for requesting backlog from znc bouncer

znc-dev (1.8.2-2+b1)

advanced modular IRC bouncer (development headers)

znc-perl (1.8.2-2+b1)

advanced modular IRC bouncer (Perl extension)

znc-push (1.0.0+git20190521.78d0385+1.8.2-2+b1)

znc plugin to send push notification to various services

znc-python (1.8.2-2+b1)

advanced modular IRC bouncer (Python extension)

zoneminder (1.36.11+dfsg1-1)

video camera security and surveillance solution

zssh (1.5c.debian.1-8)

interactive file transfers over ssh

zsync (0.6.2-4)

client-side implementation of the rsync algorithm

zurl (1.11.0-2)

HTTP client worker with ZeroMQ interface
Comments are closed.